By Langalakhe Mabena
As South Africa's Mafikizolo launched their album titled Mafikizolo 20 last week, an ode to the group's celebration of two decades in the music industry, the album featured most of Africa's celebrated artistes, one of them our very own Jah Prayzah.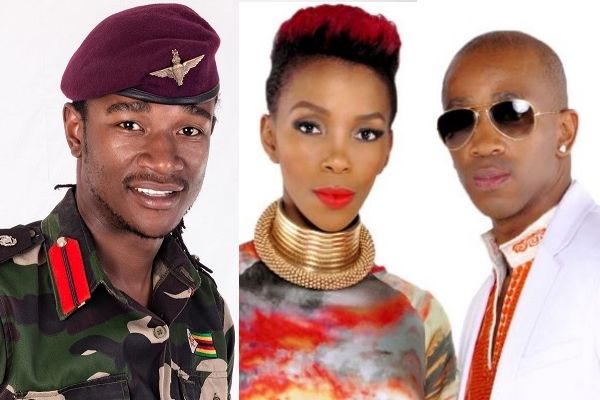 The 16-track offering is fused with songs ranging from the cultural thematic concerns of the Afro-pop group like Love and Dancing. Mazvuva Akanaka featuring Jah Prayzah is a hit-track which evokes nostalgic feelings, marrying together the themes of love and dancing.
The feel of the song somehow sounds like an urban Afro-house beat while the vocal laid by the duo of Mafikizolo Nhlanhla Nciza, Theo Kgosinkwe and Jah Prayzah sound more like an old school feel of another South African Afro-pop group Bongo Maffin.
As Jah Prayzah featured on the track, one can say it's more like pay back as earlier this year Mafikizolo also featured on Jah's hit single Sendekera which was released as a warm-up track for his recent Kutonga Kwaro album.
With their collaborations raising questions on who approached who, Jah Prayzah's manager Keen Mushapaidze said their collaborations were on a friendship basis which obviously are targeted at uniting the artistes' fans while on the other hand also inject more to both artistes' camps.
"Mafikizolo and Jah Prayzah became friends when they shared a stage in Harare sometime last year. They are all internationally acclaimed performers with a wide fan base.
"The reason for the collaborations is to unite their fans through music and obviously music is a business therefore money can be drained when Africa's power houses are merged together," said Mushapaidze.
It is of no doubt that Mafikizolo's music is common in all parts of the country and by accommodating Jah Prayzah in their album, the Love Potion hitmakers who now boast of 10 albums under their name, have struck the right chord as their collaborations will act as a way of maintaining a fan base in Zimbabwe. B-Metro