By John Kachembere
President Emmerson Mnangagwa has a tough task ahead of reviving the country's comatose economy he inherited from his predecessor Robert Mugabe, industry has observed.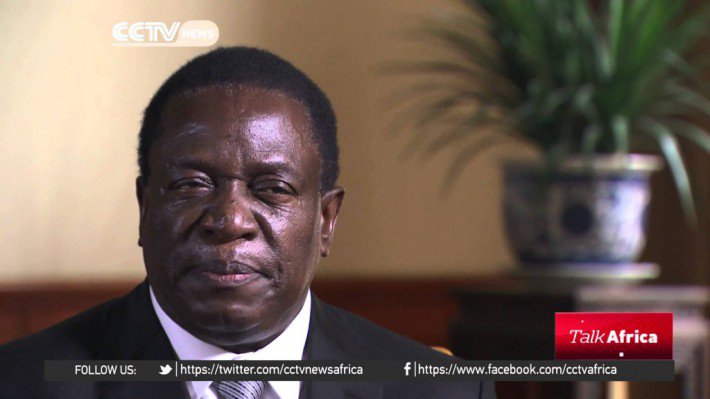 Mugabe, who had been at the helm of the southern African country since independence from Britain in 1980, stepped down last week under pressure from his own party, the military, as well as angry citizens grappling with high unemployment, endless cash shortages and crumbling infrastructure.
Confederation of Zimbabwe Industries (CZI) president Sifelani Jabangwe said Mnangagwa should prioritise the revival of key companies such as the National Railway of Zimbabwe (NRZ) and the Zimbabwe Iron and Steel Company (ZISCO) in line with his clarion call for job creation.
In his acceptance speech Mnangagwa said his government is committed to "create jobs, jobs and jobs" for the majority of Zimbabweans who are wallowing in poverty.
"If the President can expedite the resuscitation of NRZ and ZISCO, which should have a dramatic short-term effect on unemployment, can benefit the economy through the stimulation of downstream industries," Jabangwe told The Financial Gazette.
At its peak, NRZ employed about 20 000 workers and moved 18 million tonnes of freight annually. The struggling parastatal now moves less than 100 000 tonnes per week showing the devastating effects of industry collapse and poor rail infrastructure.
ZISCO – arguably the heartbeat of the Midlands province – was the largest integrated steel works in Africa with a capacity to produce one million tonnes of the commodity annually and employed over 6 000 workers, but failed spectacularly in 2008 due to government's chronic mismanagement, corruption and maladministration of the economy, analysts say.
The Zimbabwe Congress of Trade Unions says Zimbabwe's unemployment is now more than 90 percent.
Jabangwe said it was also crucial for Mnangagwa, who has been in government for the past 37 years and was at one time a finance minister, to immediately address the current cash shortages and help industry to retool.
According to the CZI manufacturing survey, capacity utilisation in the country's manufacturing sector declined from 47,4 percent last year to 45,1 percent in 2017, as a result of high production costs and shortages of foreign currency.
"He should implement policies that can help businesses to have easy access to finance at the right costs and right tenure," said Jabangwe, adding that the multicurrency system should be maintained for the foreseeable future.
For nearly 20 years, Zimbabwe has been in default on US$9 billion worth of international debt, resulting in the country failing to access cheap capital due to its high political risk profile — a situation that has resulted in industries operating archaic and inefficient machinery. The Financial Gazette