Tafi Mhaka: My girlfriend is fat and ugly
By Tafi Mhaka
Ooh, she is ugly.
My girlfriend is fat and ugly man.
She has hips the size of Luanda, a big flat African nose, thick black lips, puffy clean-shaven legs and a butt about the size of Bujumbura.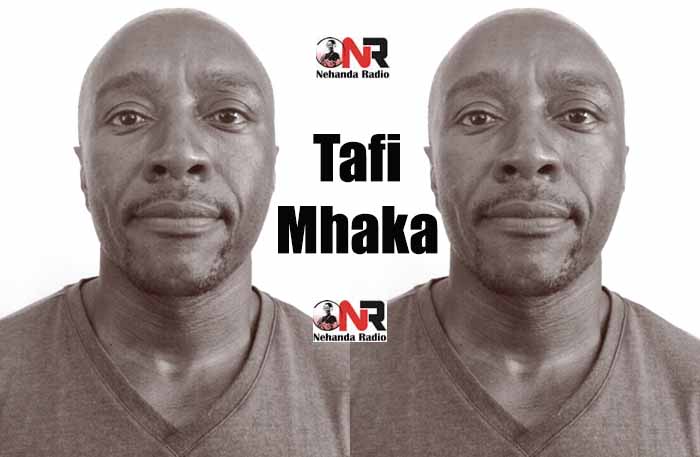 Be careful around her man: do not ask her if she is expecting a baby. See her flat stomach did not make it past her second year at NUST.
But I dig her bro; I dig her big time. I dig her feminine way of life.
I love the fullness of her bounteous hips and shapely curves and the raw touch of her earthly soul and heavenly heart.
I adore the authenticity of her simple though complex emotions. I forever marvel at the infectiousness of her big, warm smile. The subtle feel of just knowing her humbles me.
I value the thought of her knowing me and treasure the thought of just being around her excites me.
Being her around when she cries with unadulterated joy and grimaces in sheer pain. Being around her when she smiles out of love for life. Being around when she has nothing to say. I long for the innocence of her womanly charms and impulses.
Every day I crave the intricacy of catching her attention for a whole second.
Every night I desire the sophistication of her needs and wants.
I will not deceive this incredible love of hers.
I will not lie about the continual influence she has on me. I am unashamedly smitten with her matchless humanity.
Ooh, I love her big time bro.
I love her ridiculously hip selfies and passionate posts on Facebook.
She loves herself some Hope and Chiwoniso.
She is crazy about Nyasha. But she is my Danai.
She is my Ammara. Ooh, she is my Ruvheneko.
Seeing my baby for the first time felt so familiar though.
We had a moment in time that spanned a summer of robust fascination.
My heart flickered for a second and I could not move.
She blushed and smiled for a minute.
What was a man to do in the heat of a moment that was simply divine?
Seeing her for the first time felt heavily scripted. She looked so fresh and angelic.
Yet I had not auditioned for the love-struck part that followed our chance encounter. But now that we have come this far, this show must go on for a while longer.
Because I love her and she loves me man.
She loves excellent conversation about all things bright and beautiful.
She is all about that Jozi life man. She loves low cut-tops and designer sunglasses.
She loves Panda. She loves exquisite Italian and French cuisines.
So we do breakfasts in Avondale on Saturday mornings and eat five star gourmet lunches at Sam Levy on Saturday afternoons and sip virgin piña coladas in Keg and Maiden whenever she is in the mood for it.
We hang out Pamastones in Highfields and drink double cream concoctions whenever we the sun is out.
And when the weekend is lit: we hit the dance floor in H20. Ooh, this is the sweet life her mother warned her about.
She has a lovely job and a spacious loft apartment in town, a metallic red sports auto and a big heart of gold. She is a big-ass girl.
And haters love to say big girls are fat and ugly? Hell no: you are beautiful boo.