Zimbabwe's largest grocery chain OK Zimbabwe (OKZim) posted an 128,1 percent jump in half-year after tax profits to $5,1 million from $2,3 million in 2016.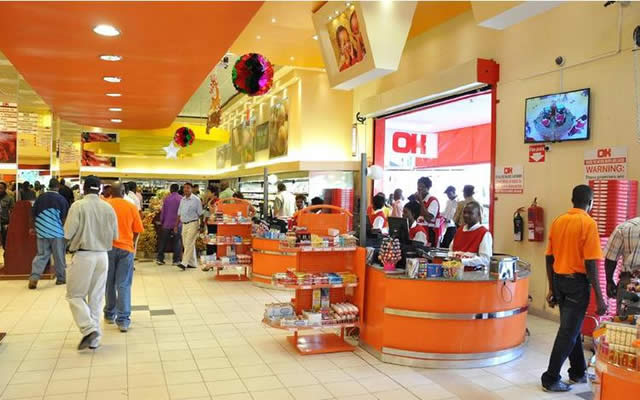 The group's chief executive officer Alex Siyavora, last week said revenue in the six-month period to September 2017 improved by 22,6 percent to $268 million from the $218,6 million in prior year, while profit before tax of $7 million was 124,2 percent upon prior year's $3,1 million.
"The group's performance continued to improve on the results reported at March 31, 2017 year end.
"This improvement is attributed to adequate product availability, successful promotions and continued focus on customer service which led to satisfactory sales growth," he said.
A new store was opened in September in Waterfalls close to the Harare-Masvingo highway, and its contribution to sales is pleasing, Siyavora added.
In the period under review, the retailer's overheads of $38,6 million were higher than prior year's $33 million with the increase attributable to, among others, staff costs, utility charges, bank charges and rentals.
Siyavora noted that the cost lines that increased significantly are those that vary with increases in sales generated.
The group operated free of debt as internally generated funds were adequate for business operations and capital expenditure.
"Capital expenditure for the period at $4,9 million was marginally lower than prior period's $5,5 million, but was according to plan," he said.
In the outlook period, OKZim is expected to continue exploring opportunities to grow the market share through sales generation and will increase its efforts to contain costs and improve profitability.
"Refurbishment work is continuing and will soon be completed on at least four stores before the end of the financial year. A new store will be opened soon in Harare," Siyavora said.
OKZim's 63 stores make it the biggest in the country ahead of rival TM Supermarkets, which has 56 stores. South Africa's Pick n Pay owns 49 percent in TM Supermarkets
The OKZim boss further indicated that the retail chain group recommended an interim dividend of 0,20 cents per share to be paid to shareholders on or about December 1, 2017. Daily News