The Zimbabwe Anti-Corruption Commission (ZACC) does not have arresting powers, but is mandated to investigate and expose criminal cases before handing them to the police as outlined in the country's Constitution, a Cabinet Minister has said.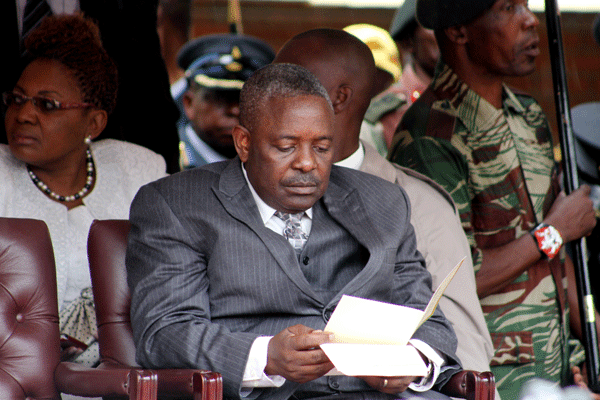 Justice, Legal and Parliamentary Affairs Minister Retired-Major General Happyton Bonyongwe revealed this in the Senate on Thursday.
He was responding to MDC-T Midlands Senator Ms Lilian Timveos who had quizzed him on ZACC's arresting powers status. Minister Bonyongwe said although ZACC did not have arresting powers, it had authority to direct police to investigate criminal cases as spelt out in the commission's roles.
"In summary, the Constitution does not bestow arresting powers to the ZACC as such; however, the Commission can act in co-operation with arresting authorities.
"It has a clear mandate to combat corruption and crime through investigating and exposing cases of corruption, but is not limited to theft, misappropriation of funds, abuse of power and dishonesty in both the public and private sector," he said.
"The Commission also has power to direct the Commissioner-General of Police to investigate cases of suspected corruption, to refer to the Prosecutor General matters for prosecution, as well as to require assistance from members of the police.
"From the foregoing, it is, therefore, clear that the Commission does not have powers to arrest. This does not, however, preclude the commission from carrying out its mandate as provided in the Constitution for one or more of the following reasons."
Minister Bonyongwe said if police failed to comply with ZACC's directives, the law enforcement agents would be in violation of the Constitution.