By Tafi Mhaka
One great song can define the career of a major artist. The late Brenda Fassie had a big hit in 1983 called Weekend Special – an up-tempo pop track that still rocks old school dance floors.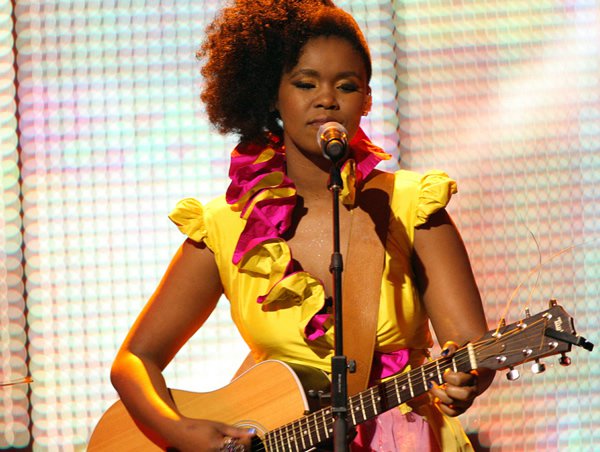 The release of Loliwe, a single by Zahara, in 2011, propelled the songstress from the Eastern Cape to stardom, and earned her a special place in the hearts and minds of music fans in Africa.
Her debut album, also titled Loliwe, did so well, it ranks second only to Memeza, from Brenda Fassie, as the fastest-selling album of all time in South African music history.
Sometimes, amazing performances – enhanced by excellent choreography, powerful vocals and sheer talent, define the amazing artistry of a songstress like Brenda Fassie, Yvonne Chaka Chaka, Thandiswa Mazwai and Zahara.
The Loliwe hit maker, who was born and raised in East London, has that Joni Mitchell appeal: a natural ability to craft songs that arouse deep-rooted feelings of joy and pain. And she has that Tracy Chapman-like X-factor: she can infuse so much character and life into a song – so effortlessly well, it is difficult to not be touched by her beautiful songs or enthralled by her immense talent.
But that is not all Zahara is famous for nowadays. There has been a plethora of media reports about her alleged drinking problem. And things came to a head earlier this year, with a cover from True Love Magazine, which appeared to suggest, she has a substance abuse problem. Zahara has accused True Love Magazine of using her name to acquire cheap publicity. Last year, Drum Magazine also ruffled Zahara's feathers, after alleging she was an alcoholic.
Whether she has a problem or not – it is fair to say, we have been in this situation so many times in the past. The best musicians do forever seem to fall victim to the unforgiving excesses of fame and fortune; and drugs and alcohol are usually their vices of choice. Brenda Fassie had a much-documented cocaine addiction, and now, Zahara is battling unflattering stories in the media, and possibly, a long-standing addiction to alcohol as well.
What is Zahara's true passion though? Is it still her music career? Or the intoxicating pleasures of pop stardom she allegedly seems to treasure dearly? Brenda Fassie had that unmistakeable brilliance the self-styled 'King of Pop' Michael Jackson had. But Brenda Fassie suffered greatly, when her addiction to cocaine, snuffed the life out of her outstanding career.
Whitney Houston also had phenomenal talent that mesmerised the world for more than two decades. But she lost it, along with her powerful voice, when her abuse of alcohol and drugs ravaged her vocal chords, and subsequently, her stellar career.
Zahara might disagree with this, but her seemingly downward trajectory, is far from that dramatic or unique for a world accustomed to witnessing acts like Amy Winehouse and Kurt Cobain succumb to the brutality of depression and drug and alcohol abuse.
The question Zahara must face up to is: What is her true love? If the trappings of fame are what she enjoys so much, her career might have to give way to former. If it is her music career: she cannot afford to have drugs or alcohol as part of her repertoire.
The familiar scenario of a pop star battling addiction – and refuting it all and threatening to sue or in fact suing a media outlet for reporting on their personal failings – is so played out at this stage of the game, Zahara needs a clean break from alcohol or any other substance, if the truth were to be told, if she is indeed to remain relevant in the music business for a considerably long period of time.