Who or What is Mystery Babylon? A Sermon
By Tendai Tagarira
She is a most defiling evil spirit. A spiritual mother to many. A highest ranking demon. She is super sensual, luxurious. She is global. She is a TRAP! She is seduction personified. She tricks and deceives! She is extremely skilled in luring her victims into captivity. She is skilled in entertaining, amusing, delighting and distracting. She knows how to fascinate and enthral. She is an expert in magic, sorcery, witchcraft. She is attractive, entrancing, bedazzling, wooing, enticing. She the patron of immoral and luxurious wealth. Her evil ways are captivating to the sinner. Her paths lead only to DEATH.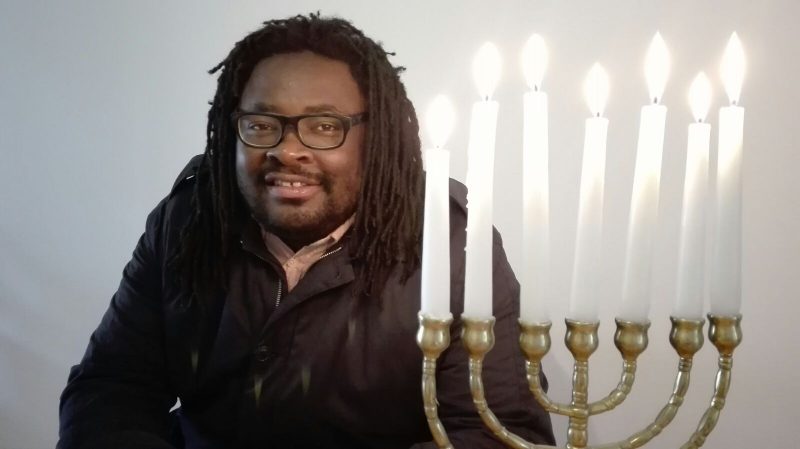 Revelation 17:5 (AMPLIFIED) says,
And on her forehead there was inscribed a name of mystery [with a secret symbolic meaning]: Babylon the great, the mother of prostitutes (idolatresses) and of the filth and atrocities and abominations of the earth.
N.I.V
The name written on her forehead was a mystery:
babylon the great
the mother of prostitutes
and of the abominations of the earth.
Transliterated, this reads as follows :
The name written on her forehead was a RIDDLE, i.e a question or statement intentionally phrased so as to require ingenuity in ascertaining its answer or meaning.
SHE is Confused, Sinful, Proud, Unholy, PROMINENT, Monumental, Imposing, Exceptional, Outrageous !
She is the MOTHER who has given birth to OFFSPRING-CHILDREN who indulge in carnal, sensual, erotic, sexual activities. CHILDREN who misuse their ability, expertise, capacity i.e talents. CHILDREN who sacrifice their self-respect for the sake of personal or financial gain.
She is the MOTHER of the corrupt behaviour and moral decline.
The MOTHER of extremely vile, wicked, immoral and cruel acts: vice, pornography, atrocities, disgrace, horror, curses, torment, hostility, violence, injury.
She is the MOTHER of things that cause Disgust or Hatred.
According to Romans ROMANS 1:18-32, the main qualities of HER GLOBAL OFFSPRING – HER CHILDREN (THE HOST OF BABYLON) are:
Sinful, Arrogant, Unholy, Self seeking, Fame seeking, Manipulative, Carnal, Sensual, Erotic, Full of Sexual sin, Perversion, Lustful, Greedy, Dishonest, Untrustworthy, Shameful, Scandalous, Abusive, Compulsive, Obsessive, Corrupt, Outrageous, Cruel, Lying, Cursing, Immoral, Vile, Wicked, Cruel, Hostile, Violent, Jealous, Depraved, Worshiping the work of mans hands (idols), Confused, Disobedient to GOD.
NOW LETS EXAMINE HER GOLDEN CUP OF FILTH:
SHE (MYSTERY BABYLON SPIRIT) MAKES THE NATIONS DRUNK, i.e lose control of their faculties or behaviour.
REV 17: 4….She held a golden cup in her hand, filled with abominable things and the filth of her adulteries …
SADLY, MANY HAVE DRUNK HER CUP OF FILTH.
"For all nations have drunk the wine of her passionate unchastity" REVELATION 18: 3.
Therefore, MYSTERY BABYLON PRESCRIBES AN IMMORAL DRINK THAT PROMOTES WICKEDNESS. She inspires Intense feelings of Sexual Sin by appealing to the flesh, appealing to the carnal desires of mankind.
She encourages and promotes seductive, alluring, sensual, provocative behaviour that temps mankind into sin. She inspires immoral trends that promote lewdness and nudity. She inspires lustful, unrestrained behaviour and activities (MORAL DECAY.)
She promotes drunkenness (drugs, wine, beer), wild living and parties characterised by excessive drinking and indiscriminate sexual activity. She inspires illicit relationships, marital affairs and all manner of sinful sexual indulgence.
She inspires and promotes mystery occult rites and the worship of false gods. She promotes the worshiping of the work of mans hands, instead of the TRUE LIVING GOD.
She promotes earthly living as the ultimate reason for human existence and forsakes the Kingdom of Heaven by her immoral behaviour.
WHAT ARE HER (MYSTERY BABYLON) EFFECTS ON THE CHURCH AND CHRISTIAN LIFE?
Many Christians today are completely drunk with HER WINE i.e have been influenced in their behaviour by this Evil Spirit of MYSTERY BABYLON, hence their worship has become a defiled worship, an UNHOLY Worship and many have defiled their salvation because of the effects of this MOST Defiling Spirit.
ITS TIME TO COME OUT OF HER MY PEOPLE.
REVELATION 18: 4-5 says,
I then heard another voice from heaven saying, Come out from her, my people, so that you may not share in her sins, neither participate in her plagues.
For her iniquities (her crimes and transgressions) are piled up as high as heaven, and God has remembered her wickedness and [her] crimes [and calls them up for settlement].
Jeremiah 51:6 says,
Flee from Babylon!
Run for your lives!
Do not be destroyed because of her sins. It is time for the Lord's vengeance;
he will repay her what she deserves.
THE WISE AND SERIOUS CHRISTIAN SHOULD REFUSE THE BABYLON DRINK (DIET) AND THAT CONSTITUTES COMING OUT OF HER. THOSE WHO DO SO ARE THE TRUE PEOPLE OF THE LORD.
Daniel 1:8 says,
But Daniel determined in his heart that he would not defile himself by [eating his portion of] the king's rich and dainty food or by [drinking] the wine which he drank; therefore he requested of the chief of the eunuchs that he might [be allowed] not to defile himself.
DANIEL teaches us that Serious Christians SHOULD DETERMINE IN THEIR HEARTS, NOT TO DEFILE THEMSELVES WITH MYSTERY BABYLON DRINK AND DIET. THEREFORE THE WISE (WHO GENUINELY FEAR THE LORD) SHOULD REFUSE AND REFRAIN FROM THE CUP OF FILTH.
EVENTUALLY, THE MYSTERY BABYLON DRINK WILL CULMINATE IN THE GLOBAL WORSHIP OF THE BEAST. THEREFORE, REFUSE TO DRINK THE CUP OF SIN AND
DEFILEMENT. IT IS TIME TO REMOVE THE FILTH, IN THE MIGHTY NAME OF OUR LORD JESUS, AMEN.
REMEDY:
LUKE 22: 19-20 says,
Then He took a loaf [of bread], and when He had given thanks, He broke [it] and gave it to them saying, This is My body which is given for you; do this in remembrance of Me. And in like manner, He took the cup after supper, saying, This cup is the new testament or covenant [ratified] in My blood, which is shed (poured out) for you.
1 COR 5: 7-8 says,
Purge (clean out) the old leaven that you may be fresh (new) dough, still uncontaminated [as you are], for Christ, our Passover [Lamb], has been sacrificed. 8 Therefore, let us keep the feast, not with old leaven, nor with leaven of vice and malice and wickedness, but with the unleavened [bread] of purity (nobility, honor) and sincerity and [unadulterated] truth.
THE ONLY REMEDY IS THE LAMB WITHOUT DEFECT, THE BREAD WITHOUT YEAST i.e REMOVING ALL YEAST. THAT MEANS PURIFICATION, TOTAL OBEDIENCE TO THE LORD. (CRUCIFY THE FLESH), TAKE UP YOUR CROSS AND FOCUS ON REPENTANCE, THE BLOOD OF JESUS WHICH IS OUR RIGHTEOUSNESS .
REPENTANCE.
Those who want to REPENT OF THE BABYLONIAN DIET here is a prayer for you.
Say,
LORD JESUS, I am a sinner. Please forgive me, a sinner. I repent of drinking from the cup of filth. Disconnect me LORD JESUS from Mystery Babylon. Fill me with your MIGHTY HOLY SPIRIT. Cleanse me of all filth. Please write and keep my name in THE BOOK OF LIFE and remember me in your KINGDOM. Today, I receive you and I am born again. Amen.
BLESSING.
LORD JESUS, bless all who have repented with Holiness and Righteousness. Deliver them from the seduction and wickedness. Bring healing and deliverance in their lives. LORD JESUS you paid everything on the cross. Heal them for free, Deliver them for free according to your Grace. Sustain them by your mighty hand oh LORD JESUS and send them your precious Holy Spirit, to guide them along the narrow road, the right road, the road that leads to eternal life. Thank you Jesus. Amen.