Acquitted rape accused wails in court
By Codelia Mondela
A-61-YEAR-OLD man from Bulawayo accused of rape by his former wife broke into tears in court as the magistrate explained that the woman had framed him yesterday.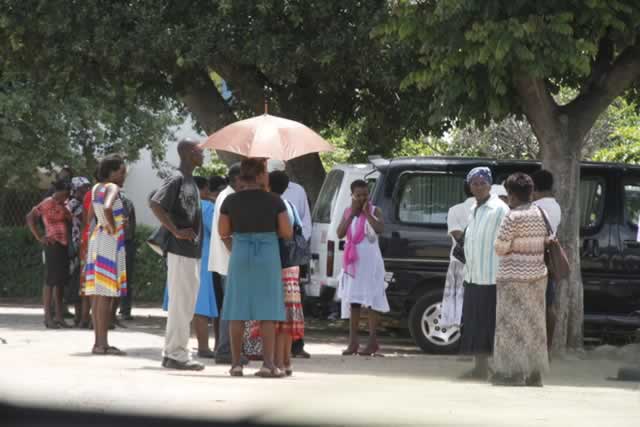 Mr Lovemore Chishamba struggled to stand up right and he removed his glasses to wipe his tearful eyes with a handkerchief.
Mr Chishamba had been accused of raping his former wife Ms Patricia Chishamba (58) twice in 2015 while threatening to cut her with a knife if she revealed the matter to anyone.
The two divorced in 1996, the court heard.
Mr Chishamba had pleaded not guilty to rape before regional magistrate Mr Crispen Mberewere who acquitted him.
Mr Mberewere said the court was not impressed with people who used the courts as play grounds. "In 2015 Ms Chishamba had issued new divorce papers and the court spent time listening to rubbish," he said.
"If Mr Chishamba wanted to stab you (Ms Chishamba) he would have done so because he has reasons to do so. He has been dragged to every court in this country," he said.
Mr Chishamba could not hold back his tears as Mr Mberewere passed his verdict.
Mr Mberewere warned Ms Chishamba against abusing the court for her own benefit and said she could be sent to prison for lying.
Mr Chishamba told the court that they had divorced in 1996 and he had remarried.
He said his former wife had even accused him of infecting her with HIV. "I do not take medication not even painkillers. I do not even have an erection when I see my former wife, my privates just freeze and how could I have possibly raped her," Mr Chishamba said.
Ms Chishamba said her ex-husband raped her on August 25 and 26 at their son's home in Nkulumane.
She said he threatened to stab her with a knife if she revealed the matter to anyone.
"After the rape I became ill and that is why I reported the matter after nine months to the police," she said.
When asked by the prosecutor, Mr Simbarashe Manyiwa, on how she took the divorce she said she went through physical and emotional pain.
"I am still hurt. Sometimes I sit down and think if only God would intervene and my husband came back and ask to reconcile," she said.
Mr Manyiwa had said Mr Chisamba raped Ms Chishamba on August 25 and 26 in Nkulumane.
In 2015 Ms Chishamba was seeking the dissolution of her marriage to Mr Chishamba and an order for them to share property, including a house.
Magistrate Victor Mpofu turned down her request after Mr Chishamba produced a document showing that their marriage had been dissolved 19 years earlier. The Chronicle