The Zimbabwe Broadcasting Corporation (ZBC), now more than ever, needs to up their game if they entertain any hopes of successfully competing with new players who are gingerly coming to the fore.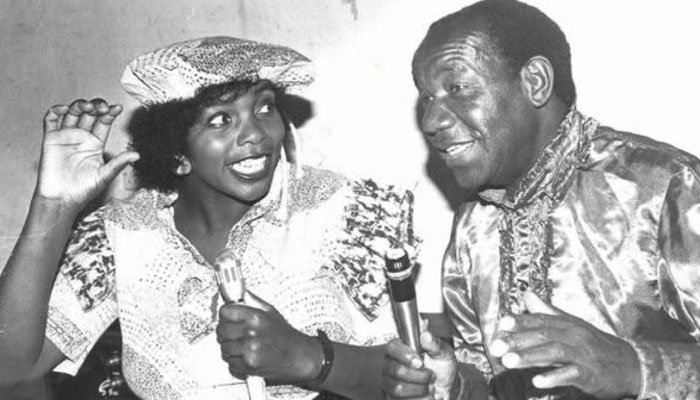 Clearly, it is no longer business as usual in the local small screen business as appetite for service provision in the sector is fast growing.
And there seems to be ready consumes for the products if recent developments are anything to go by.
The rush that ensued after a recent High Court ruling, which paved the way for Econet Media Limited (Mauritius) to distribute Kwese TV satellite content to the Zimbabwean viewership, tells the story of a public that is in search of alternatives.
The decision has, however, been challenged by the Broadcasting Authority of Zimbabwe (BAZ) at the Supreme Court.
But regardless of the legal issues surrounding Kwese TV licensing, it is clear that ZBC needs to go into overdrive if it plans to stay afloat.
Kwese TV might or might not eventually fail to operate in Zimbabwe, depending on the Supreme Court outcome, but that does not in any way stop more new players from joining the fray.
Already, ZBC is battling for viewers with MultiChoice Zimbabwe's Dstv, which has also been unsettled by the coming on board of Kwese TV.
The puzzle is made complex with at least two more illegal satellite service providers that are currently operating in the country on a free-to-air basis.
Perhaps it is time the ongoing analogue to digital migration under the digitisation programme at ZBC be declared "a matter of urgency". Digitisation has taken longer than anticipated to complete due to funding issues. Overall, migration will see the national broadcaster run an additional five stations.
However, the opening of more stations alone will not be the panacea. The national broadcaster has to look for quality content as well as improve on other issues like presentation and the general programming format.
ZBC chief executive Patrick Mavhura acknowledges new players in the market will complicate their operations.
"For the national broadcaster the coming in of another broadcaster means that we have to brace for a serious 'fight' for viewers. But not only that, it also means that the advertising cake will become even smaller," said Mavhura.
"We are, however, not afraid of competition. As the national broadcaster, we have not been basking in the sun, but going through various processes meant to ensure we improve on delivery. We are going through a renewal process, restrategising and revamping our programming."
Fortunately for ZBC, they might still have time to test-run and or perfect their "revamped system".
Both Kwese TV and the two illegal free-to-air channels appear not to have anything out of this world to offer. Thus real competition for the national broadcaster still lies with DStv.
As it stands, the Kwese TV's sole bouquet (the premium) pegged at US$29 per month offers television channels ranging from movies, series, sports, kids television, music, news, lifestyle, religious and faith-oriented networks but is easily outpaced by DStv's middle range compact bouquet that costs US$28.
DStv has a total of six bouquet options on offer for viewers.
Picture this, live soccer content is arguably one of the major subscription drivers for DStv bouquets and MultiChoice has successfully defended this valuable asset for over 20 years.
Naspers-owned pay TV broadcaster SuperSport has exclusive sub-Saharan broadcasting rights to screen the English Premier League (EPL) up to 2022. The deal has been consistently renewed since 1992.
According to pundits, there are only two types of rights sold by EPL in Africa, the main rights where the official broadcaster screens all matches and the free-to-air rights that gives the broadcaster the rights to a single minor match every Saturday, a deal that applies to Kwese TV.
Moreover, a huge chuck of content that makes up Kwese TV like news (CNN, Sky News, BBC, Aljazeera and CNBC), kids programming, travel, music (Trace channels), etcetera, is available even on Dstv's cheaper bouquets like Access and Family costing US$11 and US$17 respectively.
Kwese TV, however, has a running multi-year content deal with the United States National Basketball Association (NBA) that was signed in 2016.
Under the partnership, the NBA will show live games and other NBA programmes on Econet's pay TV, their official sub-Saharan broadcaster.
Nonetheless, Mavhura argues a national appeal will give them the edge over other broadcasters.
Besides, BAZ regulations under the Broadcasting Services Act — Public Service Obligation — stipulates that any subscription-based broadcasting service provider operating in the country must include ZBC's main television channel on their bouquet, just like is the case with DStv.
The regulation easily guarantees the national broadcaster visibility on every subscription-based broadcasting platform. But visibility that is not anchored by quality content will do little or no good!
"While new stations, which are mostly commercial, may have the liberty of choosing niche areas to focus on, we are proud of our broad- based mandate, which is to inform, educate and entertain the nation. We understand the bigger role we play in broadcasting. We are expandable, cover all broadcasting genres and the drive for local content separates us from the rest," notes Mavhura.
"Digitisation will result in the national broadcaster moving from being a single to a multi-channel broadcaster. ZBC will have its own bouquet of channels for the viewers to choose from. At the same time we shall be competing in niche areas chosen by our competition, as well as the broader vision of catering for the needs of all Zimbabweans."
The ZBC boss further added that lost viewers will return in the long run.
"We appreciate that whenever there are new entrants in any sector, people take time to sample and see what is on offer. That is expected. But as a national broadcaster we have not been sitting back as we have already been facing competition from satellite-based broadcasters," he said. But as broadcasters battle for supremacy, it is the viewers that are set to benefit.
"It has always been our wish that competition increases in the broadcasting field. This is the only way that viewers will be guaranteed of quality programming and not be taken for granted," argued Tendai Mataure, an avid follower of the small screen.
Kwese TV start-up costs US$49 and the offer comes with full consumer equipment that includes items like the dish, decoder, LNB, cable, etcetera and one-month free access.
Meanwhile, market observations indicate that some viewers are considering or have abandoned Dstv because of what now appears to be a cumbersome subscription system.
Some banks are demanding payments to be made in hard cash – United States dollars – as opposed to bond notes and an extra commission to process the subscription is charged to non-account holders.
Also, Dstv's monopoly in Zimbabwe thus far has resulted in them charging high subscription fees compared to other parts of the region. This is the reason why a number of Zimbabweans now opt to subscribe via MultiChoice South Africa. The Sunday Mail