By Maynard Manyowa
Jeffery Smith never wrote a letter saying leader of Kenyan opposition Raila Odinga was deliberately inciting tribalism, or failing to act against it.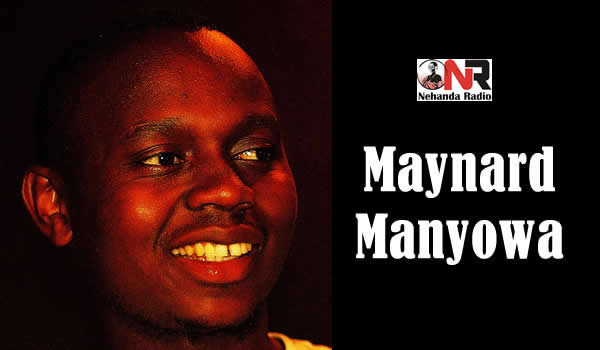 He is not a racist either. He is not an agent of regime change, neither does he habour any ambition to change the order of the free world. He has no vision of keeping Africa under some form of 'slavery'. He has never held secret meetings with Odinga.
Here is what he said to me.
"The funniest thing is, we're not even working with Raila. Haven't spoken to him since he was in DC in March, and we weren't paid a dime."
Just a few weeks prior to our conversation he had been forced to clarify his position and that of his organization.
"Vanguard Africa has never received money from, nor dispersed money to, Mr. Odinga or his political party. Any correspondence circulating on our letterhead, not disclosed in our original filing with the U.S. Department of Justice, are fabrications and the claims made therein patently false."
The letter, among other facts, widely circulated across Kenya are purely fake.
When the line between truth and lies becomes too blurry for the average user
Ordinarily such kind of horse crap (that led to the statements) should not even make it to front pages of news sites, neither should it receive hundreds of re-tweets from people on twitter, or shares on Facebook.
Except that, often, the proponents of such narratives are not real news sites, let alone blogs run by real people. Nor are the twitter accounts real. Nay, these are agenda driven platforms, run by a few individuals, controlling several bots on social media, hell bent on misinforming the public.
"None of the stuff they are saying is true (though, I'm sure you rightly assumed that", he adds.
Of course, I had not assumed so. If anything, I knew so.
But I had been following the conversation of 'paid twitter' since the famous Russian Web Brigades many years ago. Even if I did not indulge in the 'niceties' of Russian Propaganda, the 'alternative facts', propounded by the profiles (against Jeffery), were simply incredible, if not outright ludicrous.
That does not stop several people from reading and believing hundreds of tweets from several 'almost' human bots though. And Jeffery, like many other journalists, leaders, and activists, is becoming increasingly weary of the damage this is causing.
For the average social media user, the made up stuff can be impossible to discern. Most of the profiles and tweets are consistent, appear knowledgeable, and authentic. And the content fits the bill too. The fake letters utilise genuine logos, and are on official letterheads.
The United States Institute of Peace was forced to denounce the same letter (that Jeffery never wrote nor saw). They had no option. It appeared too real, except that it was not.
"The U.S. Institute of Peace learned today that a forged letter, purportedly from the Institute, is circulating on social media, containing commentary about the forthcoming national elections in Kenya.
This fraudulent document is presented as a letter from former U.S. Assistant Secretary of State Johnnie Carson, who now serves as a senior advisor to USIP's president. It misuses a copy of the USIP logo to give the appearance of having been written on the Institute's letterhead."
All things equal, the US Institute of Peace would not want to respond to this horse crap. Neither does Vanguard Africa, or Jeffery Smith.
"We will not respond to, or otherwise be distracted by, every false allegation that is printed,"
Yet these are not just false allegations. This is forgery. This is malice. This is propaganda on steroids. Except that those that do it, conveniently call it reputation management.
The people behind them are not hopeless trolls hiding in their mother's basements. They are accomplished people, with immense technical and public relations skills. They rule a dark underworld, full of fake narratives, malicious news websites, agenda driven 'paid twitter', and a few individuals pocketing millions of dollars in consultancy fees. (See Bell Pottinger and Cambridge Analytica)
Reputation Management: The dark underworld of perception engineering
Reputation Management, is what they often call it. It is simple but devastating.
The goal is to cleanse the reputation of the 'client', by promoting their often false agenda online, attacking those deemed to be against the interests of the client, and creating a perception of 'the world' against the 'saviour' client.
Its game of no ethics. Nothing is off the menu. Malice and lies are central to the cause, and therefore a useful tool.
Even companies like Google are targeted, as 'reputation managers' attempt to manipulate the search results of their client's details, hiding the dirt and availing the lies. Wikipedia is not spared either, and PR Firms that engage in this dark form of reputation management like Bell Pottinger have been blocked from making Wikipedia edits altogether.
Jeffery Smith, Vanguard Africa, and why the web brigades love to hate those like him
Jeffery is not the only person under attack. South Africa's former Public Protector, Thuli Madonsela, former Finance Ministers Trevor Manuel and Pravin Gordhan, former Deputy Minister of Finance, Mncebisi Jonas, have all been beaten by this stick. Zimbabwe's Vice President, Emmerson Mnangagwa, the Minister of Finance, Patrick Chinamasa, and Legislator, Justice Mayor Wadyajena, have been on the same receiving end. Journalist Peter Bruce was smeared, first accused of having an affair, before the trolling went offline – his home was vandalized.
The list is long; Zimbabwe, South Africa, Ethiopia, Rwanda, Eritrea, Morocco, and the USA. The victim list is even longer, and they all share at least something in common. Their crimes, though different, share one similarity – all of them were enemies of the 'establishment', or at times, for those within establishments, enemies of 'interests'.
Jeffery has taken on dictators for a very long time. Just a year ago, he played a key and central role in uniting Gambian opposition, assisting with advice on how best to tackle Yahya Jammeh, the president at the time.
He cried when the dictator was kicked out via the ballot. He cried again when Gambians finally achieved what at this point is considered freedom.
He has become a huge target off late. His crime – setting his sights deeper into the continent. His organization, Vanguard Africa, has not been spared either. It is after all, the organ which despots feel is spreading this message of hope, will power, and offering strategic assistance to those committed to delivering change.
So, Jeffery has earned himself daily heckling.
Hundreds of accounts often storm his feed with insults. They call him a racist, and agenda driven agent for illegal regime change, among other things.
At times, he is made to trend too.
Just this last month, he was trending on twitter, on hashtag, #NasaExposed. Hundreds of accounts essentially tweeted the same thing, that Jeffery was working with the Kenyan coalition to manipulate results of elections in Kenya.
It is just one example. He is under assault on all fronts.
"I use the mute button with impunity." He says. Referencing the constant heckling he is subjected to.
But the efficiency of that is debatable. Often, he wakes up with a thousand notifications on twitter, and maybe half are outright heckling. It must take a toll, if not mentally, then with regards to time. Valuable time is lost, assessing which content is or isn't genuine feedback. Valuable time is lost placing these bots on mute, so that valuable content and feedback does not get clouded in the trolling.
The might of 3 men appearing like a thousand men and women
Tomorrow is another day. Chances are another fake letter will emerge. It will likely be ludicrous if not laughable. Yet it remains potent, because in the eyes of the reader on the fence, unaware of efforts to engineer his / her perception, it may just be true.
Much as conventional media, opinion leaders, and public figures try to avoid being sucked in to this deadly game of disproving false allegations, the evidence on the ground seems to say otherwise.
For the web brigades, this represents a victory.
The more time Jeffery spends dispelling false allegations, the less time he has to contribute meaningfully to the fight for democracy, good governance, and rule of law in Africa.
As journalists, we are often told to ignore the trolls.
"Don't feed the trolls" is the cliché in the game. Yet, for people like Jeffery, it is not that cut and dry or black and white. It is a grey area of many many shades.
Ignoring the falsehoods carries its own dangers. Readers on the fence may take what is said as fact, and that may damage the cause.
It leaves him, and those like him in an impossible position where they must engage the facts of the troll, without necessarily engaging the troll. And that as you can read is a line that is ever so blurry.
It is impossible because, even when statements are issued, the sheer volume and relentlessness of the profiles deems the efforts a salvaging venture. Most people are after all inclined to believe the opinions of 1000 men over 1 man.
Yet, unfortunately, in this dirty underworld of bots, trolls and fake profiles, the opinion of one man, often carries more credibility than that of 1000 men.
Of course, it is worth mentioning that the 1000 men are not really men at all. They are most times 2 or 3 men in charge of 1000 ghosts. And until the average social media user can discern propaganda and fiction from fact, and Twitter, Facebook, and YouTube are willing to deal with this matter, it may remain a skewed world, where those that propel truth are 'botted' left, right, center, front and behind.
Maynard Manyowa is a contributing editor on Khuluma Afrika – a nonpartisan center for political analysis, commentary and investigative journalism. Article is a follow on from this one here