Government must assume the $90 million debt owed to National Railways of Zimbabwe (NRZ) employees by end of September this year, a parliamentary portfolio committee has said.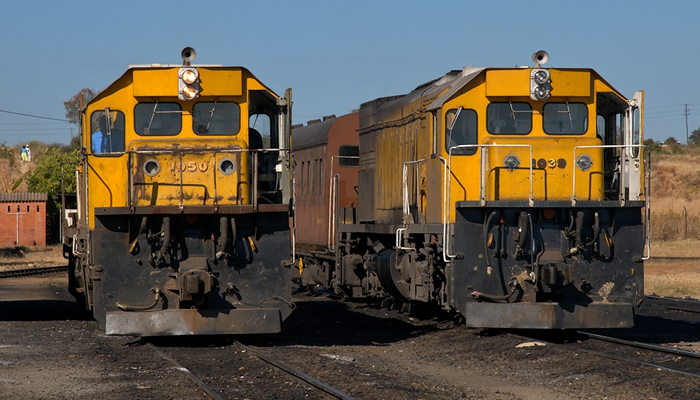 The Parliamentary Portfolio Committee on Transport said government needed to move on the debt and help the ailing railways company — which has a debt overhang of over $170 million — attract an investor.
"Government must take over or, at the very least, guarantee the debt owed to employees if NRZ is to attract a serious private investor. This should be done by September 30, 2017," the Dexter Nduna-chaired committee said in the first draft of its strategic turnaround document for NRZ recently presented to parliament.
If government decides to take the committee up on its recommendation, NRZ will join a long list of poorly performing State-owned enterprises whose debt is being housed by treasury in a window-dressing move aimed at cleaning balance sheets.
Presently, out of a fleet of 166 locomotives, only 60 patently unreliable locomotives are operational at NRZ.
"The average age of the said locomotives is between 33 and 50 years whereas a locomotive has a useful lifespan of only 25 years;
"Out of a total of 7 153 wagons, 3 641 have been decommissioned for various defects, leaving only 3 512 in service.
"Out of a fleet of 283 passenger coaches, only 108 are in use and these are in a deplorable state," the committee said.
The committee also called on government to waiver import duty for NRZ fuel imports.
"Government needs to immediately remove duty on fuel meant for NRZ local motives but put stringent monitoring measures to avert and make sure there is no abuse by end of July 2017," the turnaround paper said.
Noting that the Transport ministry needed to expedite enactment of legislation banning transportation of chrome ore, among other bulk goods, using road transport, Nduna's committee pointed that government also needed to ring- fence traffic to rail channels.
According to the report, the ailing parastatals anticipates to transport freight tonnes amounting to $3,5 million, an improvement of about 30 percent from the $2,7 million realised in 2016.
"This positive difference was attributed to the long haul nature of some of the freight that was to be transported.
"In terms of the passengers, NRZ is targeting to move 387 000 passengers against the 287 000 that were transported in 2016. This would translate to a 34 percent improvement in passenger transportation in 2017…While management foresees an improvement in passenger movement in 2017, there are no concomitant initiatives taken by the organisation to lure passengers to use rail transport instead of road transport. The committee could not ascertain the basis of this confident projection given the stiff competition in the road transport industry at the moment," the committee said.
In terms of revenue generation, NRZ projects revenue to be generated from both freight and passengers this year will be $87 million.
If achieved, this would be a 32 percent increase from the $66 million raised in 2016.
"NRZ had transported 372 000 metric tonnes of grain from the projected harvest of 700 000 metric tonnes in 2016.
"In 2017, they were targeting to transport 300 000 metric tonnes within the first six months of the year. However, the revenue generated from the transportation of grain was not provided at the time of the enquiry," the report said.
Nduna's committee also said the firm's board needed to actively pursue mineral claims resident in South Africa as they could provide an important source of leverage in sourcing funding.
"The committee observed that NRZ is not actively following up on the mineral claims held in South Africa which provide an alternative source of much- needed revenue for the entity. Given the challenges NRZ is facing, the lackadaisical attitude towards this critical resource is incomprehensible.
"Immediately a committee should be set up by the Transport and Infrastructural Development minister to pursue this game changer by December 2017," the committee said.
The firm anticipates to raise the much- needed revenue through selling scrap metals which reportedly earned the organisation about $2,5 million in 2016. Daily News