'Men can only do menial jobs at Women's Bank'
Females will occupy all high-paying jobs at the mooted Women's Bank, a Cabinet minister has said, adding men will be doing menial jobs at the financial institution.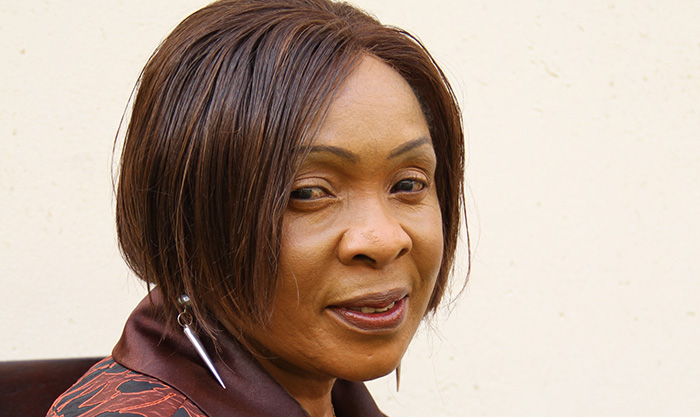 Women Affairs minister Nyasha Chikwinya told the Senate last week that the Women's Bank will be officially launched by September, nearly a decade after it was first mooted, with its headquarters housed at Trust Towers along Samora Machel Avenue in Harare.
Finance minister Patrick Chinamasa said in his 2017 national budget statement that $10million will be availed to capitalise the bank. "
Chikwinya said they were finalising renovations to ensure that the bank begins working, with a woman chief executive officer and finance person already hired and working, she said.
Asked by Chief Musarurwa the criterion used on the recruitment of staff and that "are you only going to focus on women or you will also be recruiting men," Chikwinya said affirmative action will be used.
"On that issue, we are quite flexible because we have males who are doing the general work such as cleaning," she said amid loud interjections by male senators.
"Protect me madam president," she pleaded with Senate president Edna Madongwe amid heckling.
"The issue of employment is where we use equal opportunity of 50:50 but we want it to come in as a statute. Once the 50:50 rule becomes a statute, it will no longer be for women only.
"Section 17 provides for gender balance. We are going to take it to the National Assembly and bring it here and once it is passed, you can get the menial jobs because for high posts, I think women will be heading," Chikwinya said.
She added that "recruitment is done by the board, which is their work."
Affirmative action will also be considered for lending by the Women's Bank, she clarified.
"Men are not allowed to take a loan; we do not have money to give you," Chikwinya said.
"You should visit every other bank for loans but with this one you cannot. Let us use this one to help women who have been disadvantaged all along.
"This is positive discrimination and we are not ashamed of it."
She said men can bank money with the Women's Bank but cannot access loans.
"We can work together but in terms of accessing the loans, we cannot accept men. I wish you could just understand that and give us a break for a short period.
"We are saying the 52 percent of women in Zimbabwe need to have that opportunity to access loans," Chikwinya said. Daily News