By Chipo Sabeta
COSAFA president, Philip Chiyangwa and two Zifa officials Joseph Mamutse and Wilson Mutekede will join 400 other international football experts in Rabat, Morocco for a Caf African Football symposium, an event expected to form the continental blueprint for the development of the game going forward.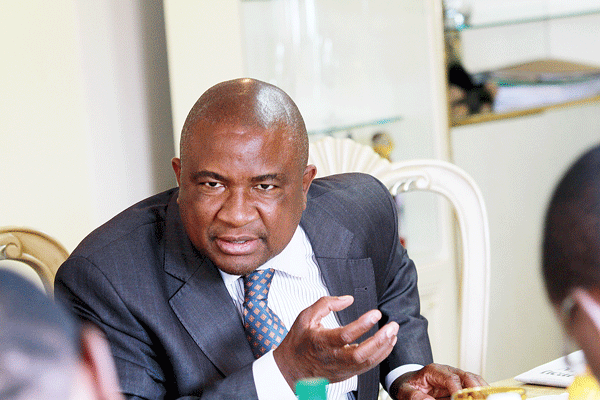 The two-day event, set to start today will be hosted by Caf president Ahmad Ahmad who defeated Issa Hayatou for the top post in March, ending Hayatou's 29-year reign.
Zifa spokesperson Xolisani Gwesela confirmed the departure of three officials saying the symposium will host all invited stakeholders such as journalists, administrators, former players and FA presidents and is aimed at developing the vision of African football for the next decade.
"Our technical director Mr Mutekede and acting chief executive officer Joseph Mamutse left the country yesterday for Morocco to attend an important Caf symposium in Morocco. They will be joined by the president Mr Chiyangwa who is in USA at the moment.
"Mr Chiyangwa will connect from USA to Morocco. The symposium is expected to give the continent the direction on the way forward and to involve stakeholders of the game including coaches, journalists and club owners among others," he said.
The event is dedicated to African football and more than 400 internationally renowned football figures will be in attendance.
Real Madrid coach Zinedine Zidane, Ahmad and Fifa president Gianni Infantino are all expected to take part.
According to Caf, the symposium will focus on issues related to the various Caf competitions, particularly its format, periodicity and organisation.
The symposium programme includes the following seven topics, African Cup of Nations (the competition), African Cup of Nations (the host country's specifications), Interclub Competitions, Youth Football, Football and Development, Communication and Media, and Marketing and TV.
The event will be followed by a meeting of the Caf Executive Committee and an Extraordinary General Assembly on July 20 and 21 which will gather together 56 Caf member associations.
Meanwhile, women football administrator, Theresa Maguraushe is in Amsterdam, Netherlands, attending a two-day football leadership workshop.The Chronicle