Reigning Miss World Zimbabwe UK and Princesses no longer competing in Zimbabwe
The Miss World Zimbabwe UK winner Karen Kawadza, along with her two princesses, Amanda Nkomo and Laurah Simbi will no longer be travelling to Zimbabwe to compete in the beauty pageant scheduled for 22 July 2017 in Harare.
The UK camp now joins the USA and South Africa, who have not been able to send their contestants to boot camp which commenced on 8th July.
UK Pageant Director, Chiedza Ziyambe said in a statement that it was with regret that her camp would not be attending the competition in Zimbabwe due to unforeseen circumstances.
"Unfortunately the girls will not be attending the beauty pageant in Zimbabwe due to unanticipated travel delays that were beyond our control. As a result, we have missed the deadline for them to join the Zim contestants in boot camp."
"I have communicated with the director's in Zimbabwe and it has been agreed that the winner of this year's competition, as well as the 1st and 2nd princesses, will automatically enter the competition in 2018.
While this comes as a disappointment, it gives us more time to work with them and, gives them an opportunity to work on their charity initiatives," added Ziyambe.
Karen Kawadza, Amanda Nkomo and Laurah Simbi were crowned at an event held in London on the 1st of July and were due to travel to Zimbabwe on Monday.
"We are saddened that we will not be able to attend the beauty pageant this year, however, expect us in Zimbabwe next year," said Kawadza.
Amanda Nkomo said that they are now preparing and looking forward to 2018 and, would come back bigger, stronger and even better.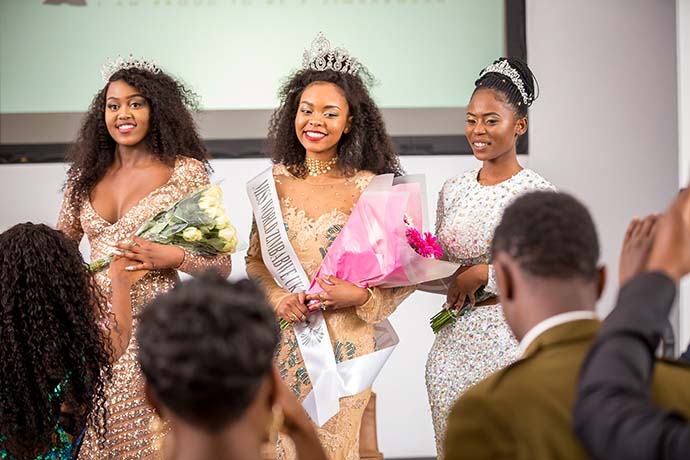 "Thank you for your love and support, it means a lot and we cannot wait to represent the UK next year and hopefully bring the crown home," Nkomo added.
Ziyambe attained the pageant licence last December.
The Miss Zimbabwe Trust granted her the licence based on their interest in her work and investments in her brainchild, Zimbabwe Fashion Showcase (ZFS), a platform through which she continues to collaborate with upcoming designers, models and creatives to promote their work.