By Tendai Chara
The name "Masendeke" is the stuff of legend in Zimbabwe. Synonymous with such heinous crimes as rape, murder, kidnapping, armed robbery and jail breaking, the name is one that many know.
It was in 1995 that the country was forced to take notice of the now infamous name. This was after Edmund Edgar – the most notorious of the infamous Masendeke brothers – had killed a woman in Masvingo and stole her car.
Until then a petty criminal, Edmund had graduated into the big time, marking the start of a notoriety that has seemingly been transferred to his siblings. Like rabid dogs, some of the Masendeke brothers have since then been the instruments of fear and destruction.
As outlaws, some of the brothers have travelled the length and width of the country, robbing and kidnapping victims at will. Although the long arm of the law has often caught up with some of the Masendeke siblings, some are still on the run.
It was Edmund who seemingly established the crime family's reputation as a mere 23-year-old who pleaded guilty to 38 charges ranging from rape to murder. He was sentenced to death and executed in 1997.
"The Terror of Gutu", Edmund was one of the most wanted criminals in Zimbabwe before he was arrested in Mozambique. In two short years, he robbed and terrorised people in Mutare, Gutu, Kwekwe and Gweru. In those two years, the robber got away with cash and goods worth more than Z$151 000, a huge amount then.
Forming a vicious partnership with Stephen Chidhumo, the pair embarked on probably the most daring jail break in Zimbabwe when they stormed out of Chikurubi Maximum Security Prison in Harare. The pair had previously escaped from Masvingo Remand Prison after they struck wardens with shovels, leaving them unconscious.
Masendeke eluded police for two years and often made cross-border sojourns into Mozambique. A combined Police, Army, Airforce and Central Intelligence Organisation operation ("Operation Masendeke") tracked the infamous robber to Mozambique. After he was arrested, Masendeke was brought to court in leg irons amid tight security.
Courtrooms were always packed by curious people who wanted to get a glimpse of Masendeke, and his execution was seen by many as the closing of a dark chapter. But it was also to be the opening of another.
In 2013, police launched a manhunt for three Masendeke brothers – Edward, Edson and Enerst – in connection with a murder at a nightclub in Kwekwe's Mbizo Section 4. The victim was murdered simply because he had accidentally stepped on Edward's foot, resulting in an argument. He was to be fatally stabbed for his clumsy foot.
The murder was committed a few days after the release from prison of Edward and Enerst, who had served a 40-month term for kidnapping and assault. One of the brothers is in remand prison with the other two still on the run.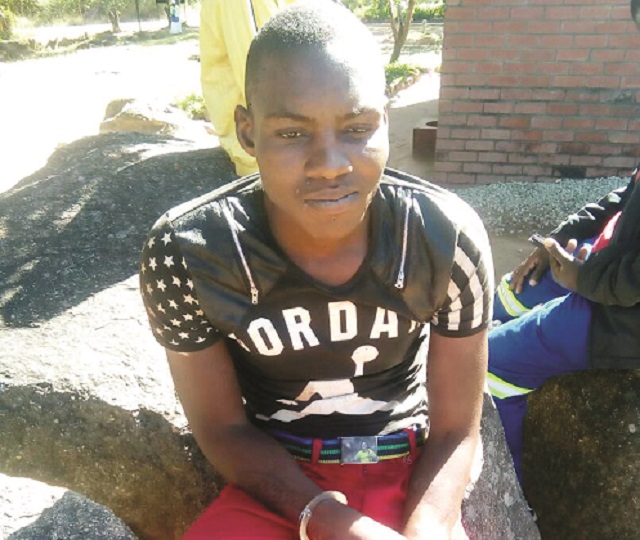 Recently, another Masendeke sibling, Andrew was sentenced to 26 years behind bars for kidnapping and robbery. Andrew kidnapped a police officer and robbed him of his vehicle before embarking on a robbing spree. He was linked to armed robberies in Bulawayo, Gweru, Zvishavane, Shurugwi, Kwekwe and Kadoma.
Miners and businesspeople in Midlands and Bulawayo were not spared by Andrew, who was arrested at Birchenough Bridge in Manicaland where he had changed his name and was operating a pirate taxi.
Another Masendeke sibling, Takawira, confessed to a life of crime and drug addiction. In a bid to dig deeper into the Masendeke family history, The Sunday Mail Society recently travelled to Kwekwe and Mukarati village which is under Chief Mukaro in Gutu, Masvingo. In Gutu, villagers were not keen to openly talk about the family.
Speaking through his wife, the elderly Headman Mukarati refused to shed more light regarding the infamous family. "We can talk about any other issues, not the one that you are introducing. I have nothing to say about the family," the traditional leader said.
Two of the Masendeke siblings who are based in Kwekwe were said to be around, and maybe this was why villagers were nervous. After all, the late Edmund is said to have robbed and shot his own close relatives in Gutu, accusing them of being sell-outs.
In 1995, Masendeke severely assaulted and opened fire at his uncle, shooting him on the finger. He accused him of snitching on him. Months later, the same uncle's house was raided by the notorious criminal, who stole a television set, wall clock and solar panels. He then kidnapped and later released the uncle's worker.
Edmund used the village as a springboard for raids into surrounding villages and districts where he raped and kidnapped a shopkeeper. He regularly robbed drivers of fuel delivery and beer-brewing companies.
From the information gleaned from a few villagers, who preferred anonymity, it was said Edmund's father, Timothy, had shops in Gutu and Kwekwe.
A close relative said the elder Masendeke was abusive and was a womaniser who is believed to have sired more than 20 children with different women. The boys were often beaten up. A person of a violent disposition, the elder Masendeke would allegedly easily pick up fights.
The Masendeke brothers are feared in Kwekwe, where they grew up. As was the case in Gutu, residents would not openly speak about the family as they feared reprisals. Apart from crime, most family members earn a living as gold panners and are known for their knack for violence.
Residents say they travel in groups and can gruesomely attack at the slightest of provocations.
The majority of the boys started off as petty criminals in Kwekwe before graduating into more serious crimes.
Although they are known to fight among themselves, the brothers often team up to terrorise other people. After committing crime, the brothers reportedly flee to other towns or rural business centres where they squander their ill-gotten fortune.
Online sources indicate that extensive research in criminology has established that criminality can be transmitted through generations within families. Research shows that both genetic and environmental mechanisms appear to play a role, although the precise way in which these mechanisms interact to predict criminal behaviour is still unclear.
A 35-year study revealed that crime really does run in the family. Researchers at Cambridge University's Institute of Criminology found that if children had a convicted parent by age 10, they could likely become criminals and anti-social themselves. The Sunday Mail