By Tendai Kamhungira
Zimbabwe's government-owned mobile firm NetOne has said it paid its former chief executive officer Reward Kangai $247 000 following the termination of his employment contract.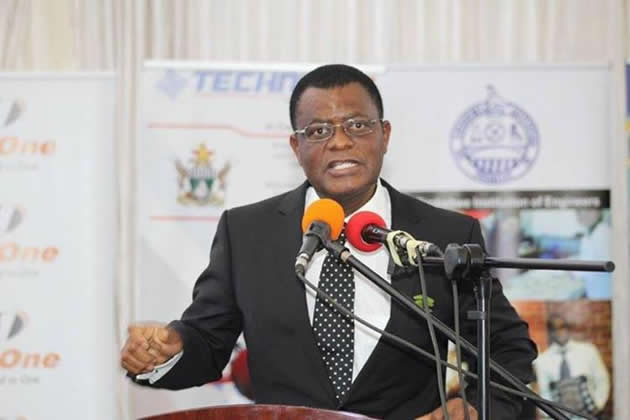 Kangai was sent on forced leave in March 2016 after the company's board sanctioned a forensic audit into the affairs of the country's second largest mobile phone operator.
He was suspended from work without pay and benefits on October 3 last year after an external auditor PricewaterhouseCoopers completed a board-sanctioned probe into the goings-on at the mobile phone operator.
Kangai is currently battling to be reinstated, but the company claimed in court papers that the payout made to him in March this year resolved all outstanding issues, and was supposed to abandon his High Court applications in which he is alleging unfair dismissal.
The fastest growing network in the country, with the number of active subscribers rising 5,5 percent to 4 360 208 over the previous quarter, approached the court last Friday seeking an order to be granted permission to file a supplementary affidavit, which states that Kangai was paid his money.
The company said that when Kangai's applications were brought before the court, the payout had not been made, making it necessary for it to be included as part of the evidence now.
"On 23rd March 2017, applicant (NetOne)'s legal practitioners advised the respondent (Kangai)'s legal practitioners of the contract payout in the global sum of $247 983,33. In the same letter, it was indicated to the respondent's legal practitioners that withdrawal of case number HC 10400/16 and another case number HC 11003/16 was expected as there could practically be no disciplinary issues between the parties after a contract payout by the employer in circumstances where there were no charges still extant against the employee," NetOne's acting chief executive officer Brian Mutandiro said in an affidavit.
He said the payment made to Kangai settles the case. "However, respondent has consistently adopted a deceitful and…non-disclosure approach, by refusing to acknowledge the payment.
"Many requests were made to the respondent, for him to confirm his status but he seeks to stubbornly cling to a lost office," Mutandiro said.
According to the court papers, Kangai's lawyers argued they are pursuing the case because they believe their client has a valid claim "to claim for unlawful termination even against the background of the contract payout."
Kangai is accused of deliberately failing to disclose pertinent developments in the court cases currently pending before the High Court, which the company claimed will put to rest the issues that he is contesting against. Daily News