By Moses Chibaya
The Election Resource Centre (ERC) has insisted the Zimbabwe Electoral Commission (ZEC) must adhere to the principles of voter registration ahead of the Biometric Voter registration likely to start this August.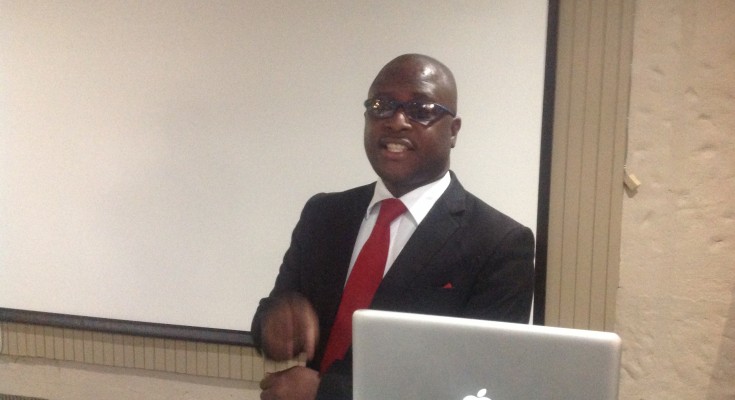 Responding to the reintroduction of the proof of residence requirement for prospective voters without an alternative, ERC executive director Tawanda Chimhini said the development potentially threatens the principle of inclusivity.
"This happening ahead of the imminent voter registration exercise potentially threatens the principle of inclusivity which is desirable for credible elections to be attained," Chimhini said.
He added: "The voter registration process must be fair, comprehensive, credible, transparent, inclusive and relatively easy to access it."
Early this week, state media reported that prospective voters are required to produce physical proof of permanent residence for eligibility to register to vote.
This is a shift from an earlier proposal that sought to enlist voters on the roll without producing residency documentation, alternatively allowing prospective voters to use affidavits swearing to their place of residence.
Chimhini said the provision of proof of residence will further disenfranchise potential registrants.
"The ERC is deeply worried in that a strict requirement on proof of residence will disenfranchise hordes of prospective voter who invariably could fail to obtain the required proof.
"In such a situation any attempt at registering voters conscious of administrative hurdles like proof of residence will fall short of fulfilling the voter registration principle of accessibility," Chimhini said.
The poll watchdog added that the requirement might also be a challenge for the rural community that will need the assistance of local leaders to get required letters to register to vote.
"The ERC is worried that obtaining a proof of residence might be a challenge to many people in the both rural and urban areas who are likely to be disenfranchised by the requirement due to known constraints related to reluctance by traditional leaders and land owners who might be miffed by one`s allegiance to a particular political inclination" Chimhini said.
The Constitution of Zimbabwe on section 67 (3) provides the right to vote to every Zimbabwean who is 18 and above.
The right, according to the group, will potentially be violated as many Zimbabweans struggle to secure proof of residence.
The ERC, whose vision is a Zimbabwe with transparent, credible and inclusive democratic and electoral processes at all tiers of society, said ZEC must broaden the eligibility requirements to facilitate untrammelled access by citizens to voter registration services.
Chimhini said special measures are required to eliminate all barriers that might come up with the requirement of the proof of residence and enable all the eligible voters to register to vote. Radio Vop