By Sikhumbuzo Moyo
Businessman and socialite Wicknell Chivayo has undertaken to pay the $4 000 fine imposed on Bulawayo giants Highlanders by the Premier Soccer League's disciplinary committee for the abandoned match against Dynamos at Barbourfields Stadium on May 14.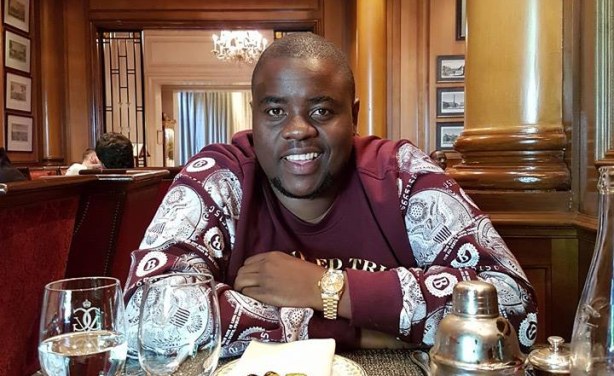 Highlanders were found guilty of offences which include pitch invasion, missile throwing and violent conduct by their fans during the epic encounter that was halted in the 42nd minute.
"The Premier Soccer League Disciplinary Committee found Highlanders guilty of causing the abandonment of the match. The match has been awarded to Dynamos FC on a 3-0 score line. Further, Highlanders FC were fined a sum of $4 000, which fine together with the cost of the hearing shall be paid by the 31st of July 2017," read the judgment.
The free-spending businessman yesterday took to social media to announce his benevolence to Highlanders, a team which he claims to have supported since his primary school days at Avoca in Insiza district, Matabeleland South.
"Bosso ngenkani! I was speaking to our respectable Highlanders (acting) chairman Modern Ngwenya over the weekend. I was so impressed by his sentiments that 'soccer results are determined in football grounds not in board rooms"
. I assured him that on his instruction simply by text or phone call, I will definitely go and pay the $4 000 fine to the PSL with my eyes closed. I told him I will go one better and do them a favour and go in person myself and pay it in cash so that they can get a chance to also meet one of Highlanders' life time supporters who don't condone violence. Enough said and to cut a long story short, asifuni bumbulu," wrote Chivayo on his Facebook timeline yesterday.
Chivayo said he meant and stood by his Facebook post.
Highlanders have since formally lodged an appeal against the decision to award the game to Dynamos on a 3-0 score line.
Bosso lodged their appeal to Zifa on Tuesday as defined by the PSL Article 49 of its statutes and it is now up to the national association to hear the case using its appeals committee.
"We have launched our appeal with Zifa because we feel it's not fair to us as Highlanders and it's not fair to other teams in the league. We want to be given an opportunity to compete where we are going to win, lose or draw on the field of play, not for Dynamos to get three points via the boardroom," said Ngwenya.
He said the issue of monetary sanction will need to be tackled at policy level, but their immediate concern now was the decision to award the match to Dynamos on a 3-0 score line.
"Look, it's common knowledge that we were ready to play when the match was called off and it won't be fair to us and other teams in the league for Dynamos to get three points through the boardroom. We want our players to be given an opportunity to compete on the field of play; we want them to beat Dynamos on the field of play and if need be, we want Dynamos to beat us on the field of play, not via some boardroom," Ngwenya said. The Chronicle