One of Zimbabwe's largest supermarket groups, OK, says it spent close to $11 million on capital expenditure (Capex) in the year ended March 2017, as the retailer revamped and opened new branches.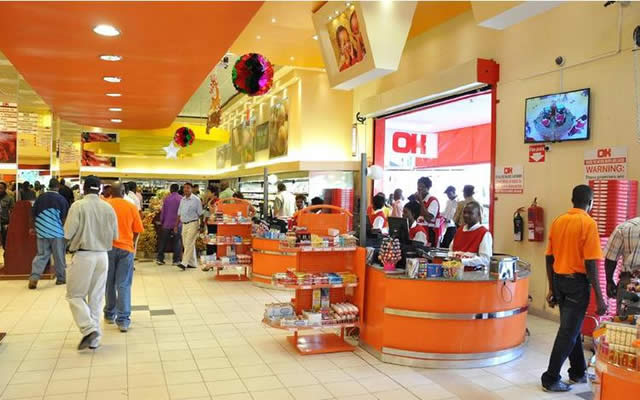 The group's chief executive, Alex Siyavora, who took over from Willard Zireva, said the retailer had spent $10,9 million on expansion projects from the $4,4 million spent in the same period in 2016.
"In the year under review, we spent $10,9 million on Capex as new OKmart branches were opened in Gweru and Victoria Falls while another OK branch, OK Norton was opened.
"OK First Street, Gwanda and Kwekwe were refurbished while OK Houghton Park and OK Chipinge were relocated," the new OK boss said.
Siyavora also said the retailer was looking at a full refurbishment of six stores this year, with a new OK store set to be opened in the capital.
"A new OK store will be opened in Harare in two months' time. A number of new sites are at various stages of negotiation and development," he said, adding the retailer was also looking at rolling out more bakeries and butcheries.
Meanwhile, Siyavora said the group had recorded an 800 percent surge in net income to $6,1 million in the year to March from $700 000 last year on improved revenue as it tapped on generating commission income from in-store banking facilities.
Some of the services available include money transfers, mobile money, banking and insurance as well as pre-paid electricity coupons.
Operating profit at $8,6 million, was up from the $1,3 million, recorded prior comparable period as revenue also grew eight percent to $472,4 million.
He also pointed out that the group's in-house brands were yet to start contributing meaningfully to turnover, as local manufacturers battle capacity constraints.
"We have since tilted our product offering towards higher margin products…. But contribution of the group's own brands to sales is yet to grow as local supply is still hamstrung by out-dated technology, lack and cost of capital as well as the state and cost of utilities," he said, adding that while some growth had been posted, volume remained limited by local industry limitations.
This comes as local retailers are facing a decline in revenue as a result of limited and constrained consumer disposable incomes.
Faced with worsening economic conditions, consumers are now turning to low-priced goods and low cost outlets have taken advantage of a change in consumption patterns and are thriving at the expense of established retailers like OK and TM supermarkets.
Siyavora said the outlook was not immediately apparent given the tough operating environment, but said management was going to ensure the group remained viable in future. Daily News