The African Medallion Group (AMG) is next week expected to launch another batch of its gold medallions to commemorate the African Union (AU)'s 54th anniversary, officials say.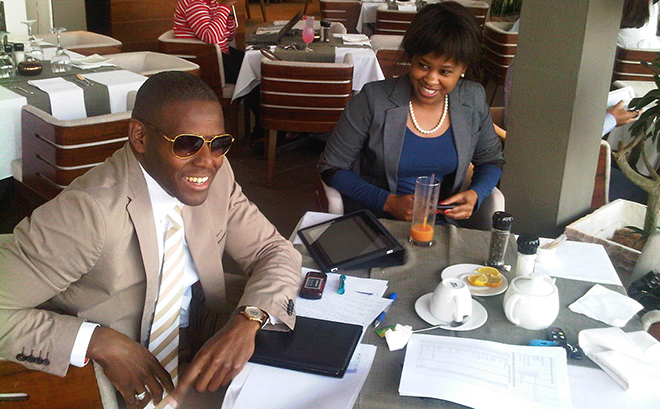 This also comes as debate over the use of these bullion coins as a future currency and the need for greater beneficiation of the yellow metal through such initiatives has gathered momentum.
"With the special and quarter ounce medallions having a nominal value or price of just $5, AMG believes demand will rise in the future and any further purchases will be done in consultation with the (original) 100 piece holders to be notified through a closed loop trading system," founder and promoter Frank Buyanga said.
"This gives all initial subscribers potential to secure greater returns in future. The guaranteed buy back amount is fixed at $5 (per) each medallion. However, future value will be determined in trade amount," he said, adding the dedication to the half-a-century old AU had also arisen from one of the continental body's core ideas or objectives of "fostering unity and economic integration".
Having released an initial 10 medallions in SA and which were quickly snapped up by entrepreneur Sandile Shezi in early April, AMG believes its precious mineral-backed products would be key for wealth preservation and diversifying income streams for African investors.
The rare medallions, promoters say, will also come with a certificate to confirm genuine possession of these new and guaranteed coins with Buyanga's signature.
"Each medallion allows you to have your wealth backed by a strong (and) valuable commodity, which can easily be liquidated," the Hamilton Property Holdings owner and businessman said, adding they had also sought to align their theme to the African entity's aspirations of "making its citizens or people to position themselves as global leaders".
A gold investor himself, Buyanga and AMG say their initiative was meant to afford people from all walks of life an opportunity to invest in this resilient commodity and natural resource.
In line with his desire to see the continent benefitting more from its resources, the South African-based philanthropist has recently called on Africa – with a billion-plus people and growing young population – to value add its products, and double its gross economic output, as a way of empowering itself.
According to Buyanga, it was regretful that many were still clamouring for government and donor handouts when a shift in national focus could help eliminate this dependency, and high poverty levels.
The Pan African Business Forum director for small-to-medium enterprises strategy said it was time Africa improved its lot and economic fortunes – through beneficiation – since much of Europe and the western world depended on its resources. Daily News