By Leopold Munhende
Public broadcaster, Zimbabwe Broadcasting Corporation (ZBC) TV was recently forced to censor outspoken Norton MP, Temba Mliswa who was in the process of launching a scathing attack on President Robert Mugabe for allegedly failing to reign in cabinet ministers who were playing truant from parliament.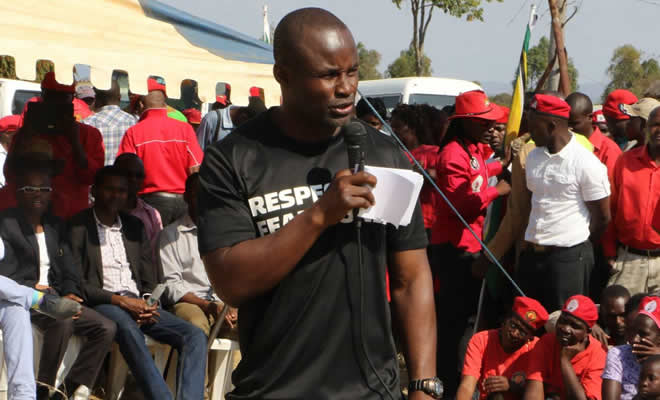 This was after the Speaker of the national assembly Jacob Mudenda had reportedly written to the office of the president before, on the matter.
Mliswa said during one of the house's sittings that the continued absence of cabinet ministers from parliamentary sittings was unconstitutional and a disservice to their constituencies.
"The failure by President Mugabe to respond to the Speaker's letter betrays his attitude towards this matter," said the former Zanu PF loyalist turned fierce critic.
"Why has the president failed to respond to this house despite that he has that constitutional obligation?
"A minister who fails to attend parliament sitting without a statement of leave is considered in contempt of parliament, so are they going to be held accountable if he is ignoring this."
Mliswa also accused ministers of taking advantage of Mugabe's silence to stay away from parliament while pursuing personal business adding that there were no cabinet meetings at the time.
As he continued berating the 93 year-old leader, Mliswa was suddenly cut off air by the national broadcaster which broadcasts the debates live every Wednesday.
In her response, Deputy Speaker of Parliament Mabel Chinomona said that they had written to the President and could not drag him to parliament.
The statement however elicited strong criticism by opposition legislators who argued that the house of assembly had the constitutional right to force the president to address the issue.
ZBC was on the previous week also accused of censoring opposing MPs who were grilling Home Affairs Minister Ignatius Chombo on how the Gukurahundi atrocities have denied survivors of access to national documents such as IDs. Radio VOP