By Ken Mufuka
My favourite educator and publisher is the late CD Heath of California. California, of course is the mother of all crazy ideas. Heath was in the forefront, going where no man had gone before. His method and his genius lay in the proposal not to argue with conservatives publicly, but to write books which, in the long run, would undermine the conservative agenda.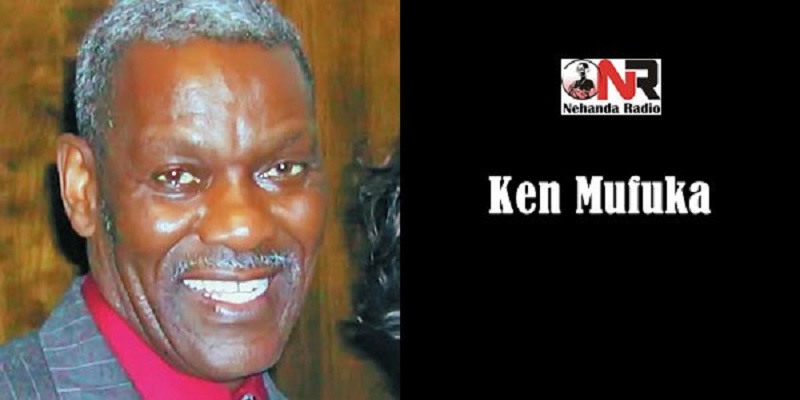 So today, even though conservatives believe that they are different from progressives, they are in fact, like ZANU-PF factions, makudo mamwe chete (they wear the same cloth).
Christopher Ingraham, writing in The Washington Post, begins his story on the prevalence of drugs as a new menace to American life this way. "A man injects himself with heroin using a needle obtained from the People's Harm Reduction Alliance, the nation's largest needle exchange programme."
Ingraham writes this without blinking an eye.
He does not see the contradictions. Injecting heroine into one's veins is illegal, so I thought.
The Alliance, in exercising grace and mercy, seeks out drug addicts, takes away their dirty needles, and provides them with fresh clean ones.
The model state is West Virginia, an all white coal mining State. The decline of the coal industry and the loss of a certain lifestyle are blamed for this new drug addiction.
They have been taught that drug addiction is a disease, like a cold.
So are other syndromes, like teenage pregnancy, school drop-out, and alcohol addiction. A certain Scott Anderson was convicted of driving under the influence of alcohol and endangering the life of his nine-year girl who phoned 911 (police). He confessed everything.
Americans are truly amazing. Scott pleaded with the judge to send him to a sunshine federal prison in Florida where he can nicely recover from his illness.
The issue is that over the past 50 years, American children have been taught (through CD Heath's textbooks) that alcohol addiction, sexual addiction, bad behaviour in schools are related to a pre-existent condition, namely poverty. The Moss Clinic in North Carolina, which is on the forefront of medicine, says on their website, that it "recognises that addiction is a medical illness that affects the person, family and the work environment, and the community."
But here is the juicy part. If alcohol is a disease, a worker cannot be dismissed from work, is entitled to some compensation while on treatment. Unfortunately, in Huntington County, West Virginia, 43 percent of all cases of overdose are related to prescriptions.
There is another subtle development. Over the years, pupils have been taught that marijuana is no more addictive than alcohol.
As my old schoolmaster, JMD Manyika would say: "Therefore what?" Therefore, five States, including California, allow marijuana use. Arizona State has found a huge tourist advertisement in the use of marijuana.
In such states, a citizen is allowed, for reasons that are related to "psychoactive" matrices 60 grammes of refined marijuana from a licensed store. However, if the citizen lives more than 40 kilometres from such a store, he/she may apply, through agricultural effort, 12 plants in a sheltered place in his backyard for his own personal use.
The "opiate epidemic" has caught the United States by storm. That is where the money is.
In a nearby neighbourhood, landlords were enticed by public authorities to house drug patients undergoing pharmacotherapy.
Sharp landlords have converted their rentals into "doppy dormitories" with two beds to a room.
My information is that the authorities pay as much as US$700 per month per bed. Imagine a landlord, who previously rented a three bedroomed house for US$500 per month, and has now converted the three bedrooms and living room into "bed-sites".
The more gifted of the "doppies" can graduate into the lecture circuit, where they are paid handsomely for lectures at schools and colleges. The idea is called "Scared straight" .
But, I have left the juiciest part to the end, so that my brother Joram Nyathi will not fall off his chair. Promiscuity is considered a disease. Since those wishing to be treated are usually high-income earners, the Pine Grove Behavioural Health and Services Clinic in Hattiesburg, Mississippi, is rather private. Charges are not disclosed.
Golfer, Tiger Woods, is probably its most famous alumni. In January 16, 2010, he was spotted by the paparazzi, inside its campus. More than 12 women had confessed to having had affairs with him. The paparazzi say that he was de-toxicated from an oversupply of testosterone (muti) in his blood system. It was "quite intense" an eyewitness reported at the time.
Former US president Bill Clinton was diagnosed to have had a similar disease. His position would not allow him to be absent for prolonged periods. He opted for spiritual counseling from brother Reverend Jesse Jackson.
At the time Jackson was counselling Clinton, the brother was fighting for his own spiritual redemption. His longtime mistress, Sister Doctor Karin Stanton, approached Jackson's wife, demanding that her daughter, Ashley, be included in the Jackson heritage and that she is given her dues as a small house.
Clinton's spokesperson at the time reported that "Jesse was one of president Clinton's closest spiritual advisors and saw him through this whole ordeal." While Jackson was praying for Clinton's redemption, Ashley was 20 months old.
For the sake of my brother Nyathi's health, I stop here. Peace.