Sleeping mine worker murdered
By Nqobile Tshili
A man died while his brother is admitted in the Intensive Care Unit (ICU) of a Bulawayo hospital after a co-worker axed them while they slept.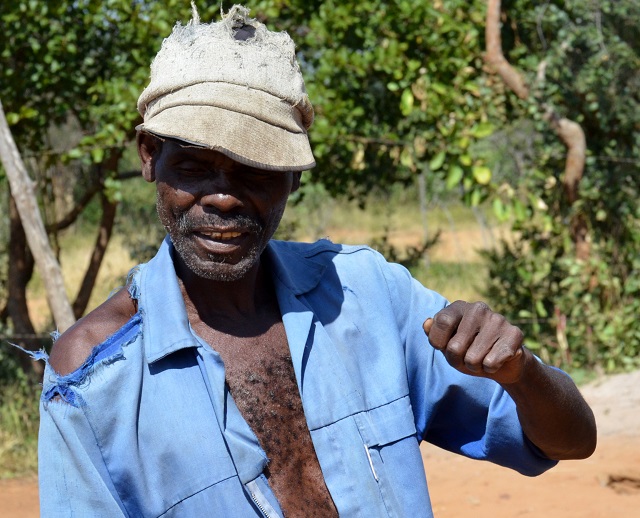 The trio, who are miners, are reported to have been fighting over diesel they had allegedly stolen from their employer at Nkenyane area along the Bulawayo-Nkayi Road.
Decent Magiya (38) allegedly crept into a hut where Admire Sibanda (22) and his unnamed brother were sleeping on Tuesday night and carried out the horrific attack.
Sibanda died on the spot while his brother was rushed to the United Bulawayo Hospitals where he was admitted in the ICU.
A Chronicle news crew visited the area yesterday and villagers said they were shocked by the brutal attack.
Mr Dumisani Sibanda said the trio had just moved to the area as mine workers and community members knew little about them.
He said the trio had earlier fought over stolen diesel they had connived to sell to buy liquor.
Mr Sibanda said they started fighting at Nkenyane shops where they were drinking before taking their scuffle to their work place compound.
"The brothers teamed up to assault Decent at the shops. He escaped and went home to sleep. They followed him later and started assaulting him. He escaped to a nearby homestead," said Mr Sibanda.
He said the family where he had sought refuge encouraged him to sleep at their home but he declined the offer.
"He returned home and found the brothers asleep and struck them with the back of an axe. We only got to know of the axing in the morning after he came panting saying he had killed the two. He was still carrying the axe which was stained with blood," Mr Sibanda said.
He said community members rushed to the scene where they found the brothers.
"The one who later died was breathing heavily. From a distance you could tell that he was dying. The police and the ambulance team could not save him. He died before they could take him to hospital. His brother was also critical but the ambulance crew rushed him to hospital," said Mr Sibanda.
He said Magiya was at the scene when the police arrived but later disappeared.
Mr Sibanda said the suspect had been spotted carrying his axe and lying on the road, raising speculation that he wanted to commit suicide.
"He is around and with what he did he can't be thinking straight. He might be poaching from our farms to get food. But it will be good for him if he just surrenders himself to the police," he said.
Acting Bulawayo police spokesperson Assistant Inspector Abednico Ncube said investigations into the matter were in progress. He urged members of the public to desist from violence.
"We strongly appeal to members of the public to avoid taking matters into their hands. Whenever they have differences they should seek third party advice instead of fighting each other," Asst Insp Ncube said. The Chronicle