By Fungai Lupande
Commuter omnibus operators have to pay bribes to the police for safe passage even if they have proper documents.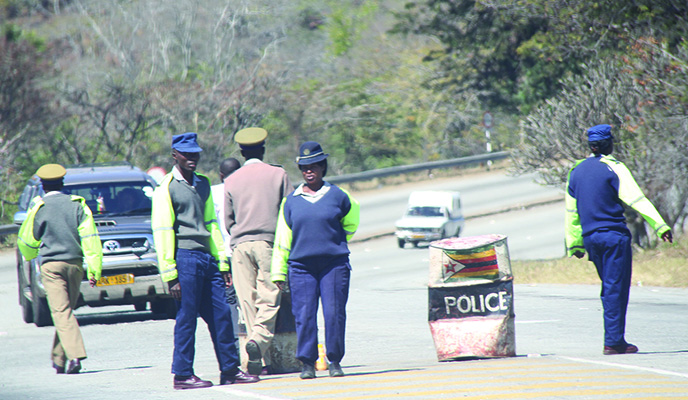 Failure to do so results in them being arrested and prevented from operating, the court heard yesterday.
Giving evidence as a State witness in a case in which the officer-in-charge of Mbare Police Station Violet Sigauke (55) stands accused of taking a bribe, Reuben Chimanja said it was impossible for commuter operators to operate without paying the bribes.
Sigauke's trial commenced yesterday at the Harare Magistrates Court and continues on March 24.
Chimanja told the court that he was asked by his manager, Kudzai Mapako, to pay the bribe money known as 'chibhegi' to Sigauke.
"Regardless that commuter omnibus operators have proper documents, they still get arrested if the bribe money is not paid," he said.
"After being sent to Sigauke, I decided to report at the Police General Headquarters after realising that this was not right.
"The police photocopied their $60 and we went to Mbare Police Station. I gave the money to Wilson Siwela to hand over to Sigauke."
Siwela, who was the next witness, told the court that he was not aware of the trap.
"After giving her the money, Sigauke was called by my manager confirming if I handed over the correct amount," said Siwela.
"After the police came in, the accused took out her belt and attempted to whip me. She also tried to swallow the money and bit a police officer who tried to stop her."
Sigauke pleaded not guilty to charges of criminal abuse of duty as a public officer.
In her defence, through her lawyer Mr Admire Rubaya, she said the allegations were peddled by commuter omnibus operators who see her as an impediment to their wanton commission of traffic offences.
"The accused denies ever receiving the money or communicating with Kudzai Mapako or Wilson Siwela," he said.
"She never tried to swallow the trap money.
"The accused is a victim of a well-orchestrated conspiracy to remove her from ZRP Mbare Traffic for effectively executing her duties."
Prosecutor Ms Francesca Mukumbiri alleged that in January this year, Sigauke asked Mapako, who is employed by Mama Ru Commuter company as a manager, to give her $120.
The money was for free passage of his commuter omnibuses for two weeks.
Mapako allegedly gave Sigauke $40, but she refused to accept it, saying it was too little and that he was to pay $60 per week for free passage of his fleet.
The court heard that on February 8 this year, Sigauke pestered Mapako for the money.
Mapako asked Chimanja to pay on his behalf since he was out of Harare, but Chimanja went to PGHQ to report the matter.
A trap was authorised and four members of the Police Intelligence Unit went to Mbare Police Station where Chimanja allegedly gave Siwela the money to hand over to Sigauke at around 6pm.
The money was in two $20 notes and two $10 notes.
After realising that she was trapped, Sigauke removed her belt and threatened to assault Siwela for betraying her.
She allegedly tried to swallow the trap money and bit Assistant Inspector Thomas Mabgwe's left thumb during the scuffle.
She spat out the money and the notes' serial numbers tallied with the photocopies. The Herald