By Gift Phiri
Zimbabwe's ever-bumbling government is struggling to contain the rampant smuggling of imported basic consumer goods that it ill-advisedly banned last year, in a desperate bid to lower the country's imports bill, shore up the State's empty coffers and protect local manufacturers.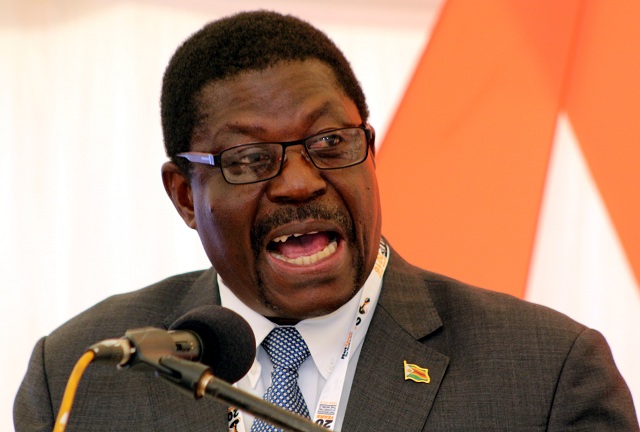 In a stunning admission in Parliament last week, Industry and Commerce minister Mike Bimha effectively said the controversial decision by government to issue Statutory Instrument 64 (SI 64) in June last year, which restricted the importation of basic consumer goods, was backfiring spectacularly.
He said this had brought huge problems for authorities, including the rampant smuggling of banned goods, as well as gross profiteering by some of the local companies that were beneficiaries of the controversial law.
Bimha added in his ministerial statement to the National Assembly that the government was also facing the threat of retaliation from trading partners, with the State now mulling replacing the import management programme with a "local content policy".
"These challenges include, among others trade-off between balancing existing employment within the retail and distribution outlets that import and protection of the local manufacturing industries, delays in payments to foreign suppliers of raw materials, and the prevailing liquidity crunch which is currently depressing general aggregate demand," he said.
"Other challenges are continued appetite for imports by consumers, poor quality and delays in delivery of goods by the local producers due to less competition from imports, incessant smuggling through the porous border posts resulting in increased black marketing, monopolistic behaviour by some local producers which has resulted in price increases, and the threat of retaliation from the country's neighbouring trading partners such as South Africa and Zambia," Bimha added.
This comes as many manufacturers in regional countries have called on their governments to consider increasing taxes on imports from Zimbabwe, to create a "level playing trade field".
South Africa, which is Zimbabwe's biggest trading partner, was miffed by S1 64, to the extent of issuing Harare with a three-week ultimatum to revoke the instrument or negotiate properly its controversial ban on the importation of basic consumer goods from Pretoria, or face the consequences.
Small traders and regional transporters also threatened to block the country's borders at the time to protest the ill-advised imports embargo.
Zambia, the country's second biggest regional trading partner, is also not happy with the imports ban, with Lusaka businesses urging their government to consider increasing import taxes on Zimbabwean goods in retaliation to the embargo.
"It's time our government also retaliates because we cannot be accepting their products here whilst they are imposing certain restrictions on the imports in their country," Roseta Mwape, the Zambia Association of Manufacturers president, said then.
Under SI 64, the government banned the importation of coffee creamers, Camphor creams, white petroleum jellies, body creams, baked beans, potato crisps, cereals, bottled water, mayonnaise, salad cream, peanut butter, jam, maheu, canned fruits and vegetables, pizza bases, yoghurts, flavoured milk, dairy juice blends, ice-creams, cultured milk and cheese, among other products.
Zimbabwe is currently in the throes of a severe economic crisis which has seen the country experiencing debilitating cash shortages, as well as rising unemployment and poverty levels. Daily News