Globe-trotting Mokoomba and acclaimed mbira artiste Hope Masike will headline the two-day Harare International Women's Day Festival and Concert (Hiwdfest) which will kick off at Rainbow Towers on Friday.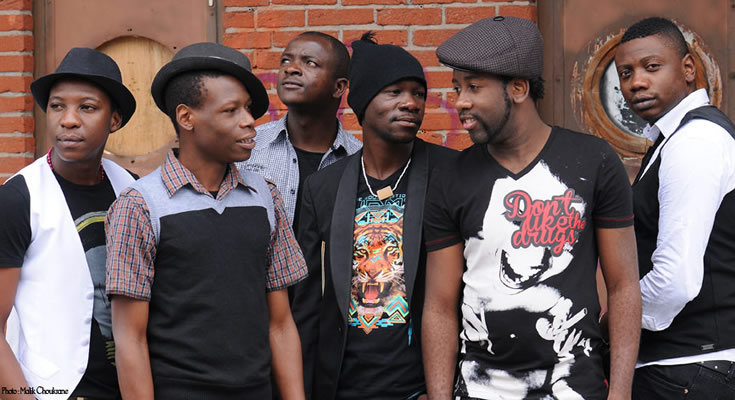 The star-studded event will also feature rising songstress Tamy, celebrated female bassist Edith WeUtonga, Diana Samkange, Myrah Dube, Chipawo and Massa.
According to Hiwdfest spokesperson, Kudzai Guvamombe, the weekend festival is being held in support of Hope Masike's Hope pad Campaign.
"The festival, running under the theme "Mwanasikana Anokosha," seeks to raise funds for the purchase of sanitary pads for women and girls in underprivileged communities and correctional facilities. Sanitary wear for any female is a necessity and that is why we have come up with this initiative," said Guvamombe.
In addition to the festival, there will be an exhibition by organisations involved in women issues.
"Non-governmental organisations, companies, individuals and social groups should come and exhibit their products and services as this is a platform for organisations to network and showcase their literature and products," said the Hiwdfest spokesperson, adding that Mokoomba and the female stars will perform on Friday before giving way to an all-white party set for Saturday.
"On the second day we will have an all-white party with over 50 musicians and performers saying "No" to gender-based violence.
"We are starting a fresh page and making a stand against gender-based violence and we urge everyone to put on white attire in support of this noble cause when they attend the event on the evening of March 4 at 6pm.
"The issue of gender-based violence cannot be overemphasised. Through music and dance, we seek to capture the young people and the young," she said.
Standout artistes who will perform at the all-white party, to be hosted by DJ Stansplash, include MC Chita, Dobba Don, Boom Beto, Pauline Gundidza, Extra Large, Ba Shupi, Spiderman, Cello Culture and several DJs as well as dance groups. Daily News