By Tarisai Machakaire
The cleric — Patrick Phillip Mugadza — who prophesied that President Robert Mugabe will die on October 17, this year will continue languishing in prison after his application for further remand refusal was declined yesterday.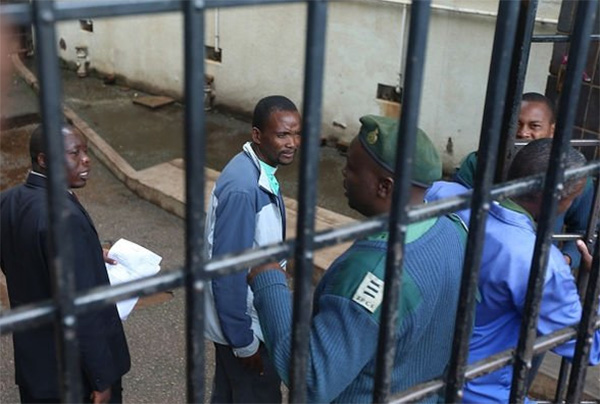 Following the prophecy, the Kariba-based Remnant Church leader was arrested and charged with insulting people of a certain race or religion.
He appeared before Harare magistrate Barbra Chimboza yesterday, represented by Obey Shava and Gift Mtisi of Zimbabwe Lawyers for Human Rights, who lodged an application for refusal of further remand.
However, Chimbodza dismissed the application noting that "the delay was not an inordinate one and the State deserved more time to complete investigations".
She further remanded him to March 3.
Mugadza was arrested on January 16, after appearing at the Harare Magistrates' Courts on a separate charge of abusing the national flag.
He also faces another charge of public nuisance after holding a one-man anti-government protest last year.
Shava had argued that Mugadza's constitutional entitlement to a fair trial within a reasonable time had been trampled on.
"When we appeared in court on January 19, we were given notice that investigations were complete and evidence had been compiled for trial purposes. This court even made a determination to deny the accused person bail based on those submissions," he said.
"It is surprising that the same State is now saying it is not ready for trial. This has an effect of infringing on the accused person's right to a fair trial within a reasonable period of time. The same reasons being given by the State in its application for postponement today are the same they have been proffering since proceedings commenced against the accused person."
Prosecutor Audrey Chogumaira said the State only needed a further two weeks to March 3, to put its house in order before Mugadza gets a trial date.
"There were outstanding witness statements that needed to be recorded but the docket is now complete. It's not as if the State has not done anything to see the progress of the case but we just need to clarify outstanding issues before trial commences," Chogumaira said.
The State accused Mugadza of causing an offence and insulting the Christian religion and the African tradition by predicting someone's death, arguing it is taboo to do so.
"It was on December 26, 2016, when I was in prayer and God said to me this coming year the president is dying and he told me that he is dying on. October 17, like I said earlier on that I am not happy for someone to die, but this is something that is going to happen. People may ask me what if he does not die, I do not know how much he believes in prayer but he has to do something about this prophecy," Mugadza told journalists. Daily News