The Reserve Bank of Zimbabwe has directed all banking institutions to set lending interest rates at 12 percent or below.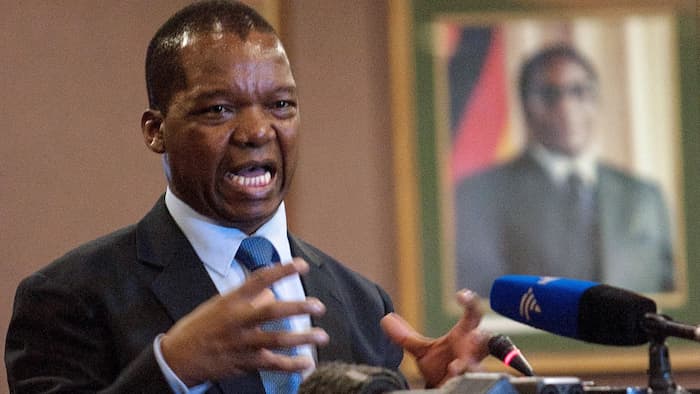 The central bank also said banking institutions are required to cap bank charges at 3 percent. The RBZ said the new interest rates and bank charge maximums should take effect from April 1, 2017.
Prior to the announcement yesterday, lending interest rates were determined by a framework allowing banks to charge between 6 percent and 18 percent, depending on the risk level. Risk level gauge ranged from low, moderate to high.
RBZ Governor John Mangudya, in his 2017 monetary policy statement, said the latest directive was meant to ensure the banking sector continued to support productive sectors.
"All banking institutions are required to ensure that lending interest rates should not exceed 12 percent per annum and that bank charges that include application fees, facility fees and administration fee, should not exceed 3 percent," he said.
Dr Mangudya said affordable credit is important to enhance output and productivity for the national economy to flourish.
"The bank has continued to engage with banking and micro-finance institutions to ensure provision of affordable credit in order to boost credit to the productive sectors of the economy."
After dollarisation in 2009, banks charged interest rates as high as 35 percent, excluding default rates of equal or higher thresholds, plunging corporates and individuals into huge debts; as they initially did appreciate real dollar value.
Economic experts contend that the interest margin should not exceed 5 percent over the cost at which banks obtain the funds.
Dr Mangudya said while the RBZ is pleased to note that banking institutions have been working towards reduction in lending rates, the rates were still relatively higher when other ancillary charges and default interest rates are applied. He said affordable credit must be provided to large and small businesses and individuals to enable them to invest in productive activities that increase jobs, exports and reduce poverty.
However, the central bank chief said the cost, accessibility of funding and entrepreneurship remain most critical barriers to expanding financial reach and depth in the country.
As part of ongoing efforts to promote financial inclusion and to ensure that banking products and services are affordable to the banking public, the central bank lowered cash withdrawal charges, with effect from December 12, 2016.
As such, a proportional pricing model was adopted to replace fixed charges to align cash withdrawal charges to amount withdrawn.
The applicable bank charges for cash withdrawal were set at a maximum of 1 percent and 1,25 percent of amount withdrawn for ATM and over-the-counter transactions, respectively.
Real time gross settlement charges were capped at $5, ZIPIT between $0,30 and $210, POS transactions up to $10 at $0,10, POS transactions above $10 at $0,40, POS own bank customer charge at $0,20 while POS issuer charge was removed.
The Reserve Bank said monthly administration fees should be pegged at a maximum of $5. All the prescribed new charges, the Governor said, should also apply to small businesses. He said this is to ensure they are financially included. The Herald