#ThisFlag protest pastor arrested on return to Zimbabwe from U.S.
By MacDonald Dzirutwe
A Zimbabwean pastor, accused last year of trying to overthrow President Robert Mugabe's government after calling for protests, was arrested at the airport when he flew home from the United States on Wednesday, his lawyer said.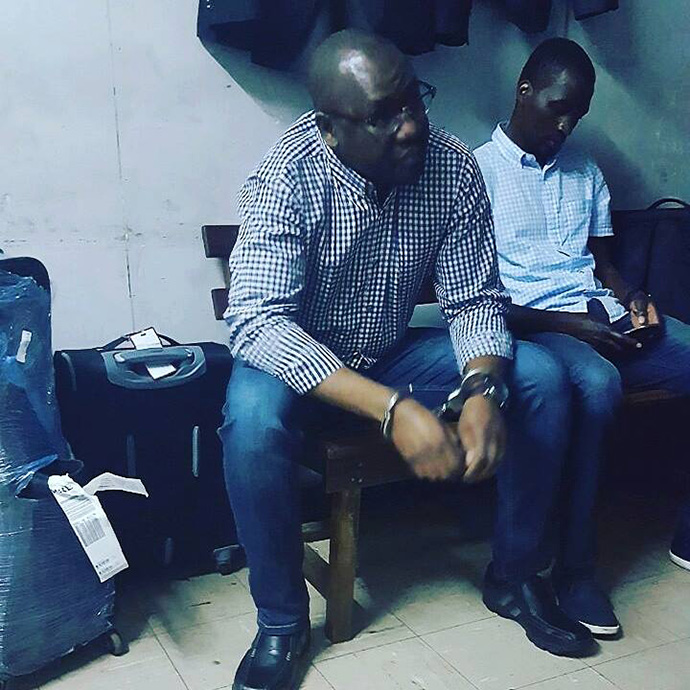 Evan Mawarire was previously arrested and charged last July, but was freed by a magistrate's court which said police had not followed procedure.
Harrison Nkomo, his lawyer, said the pastor had been arrested at Harare's airport and was taken to the capital's central police station.
Police spokeswoman Charity Charamba confirmed Mawarire's arrest, saying he had an outstanding warrant after failing to appear in court last year. She did not provide more details.
"The law will always catch up with you even if you go away. Mawarire had a warrant of arrest against him," Charamba said.
After he was freed by the court in July, police had said they still wanted to file more charges against Mawarire. He travelled to South Africa and then the United States, where he had been living with his family since July.
His absence drew condemnation from supporters, who accused him of abandoning them when his leadership was needed.
Mawarire rose to fame after posting a video online last year that went viral, venting his anger about deteriorating social and economic conditions in Zimbabwe and urging citizens to hold the government to account.
The preacher's social media movement #ThisFlag rattled Mugabe's administration, leading to accusations by the state against Mawarire of inciting public violence. Reuters