By Bridget Mananavire
Zimbabwe Manpower Development Fund (Zimdef) chief executive, Fredrick Mandizvidza, was yesterday grilled by parliamentarians over the alleged abuse of funds at the government institution.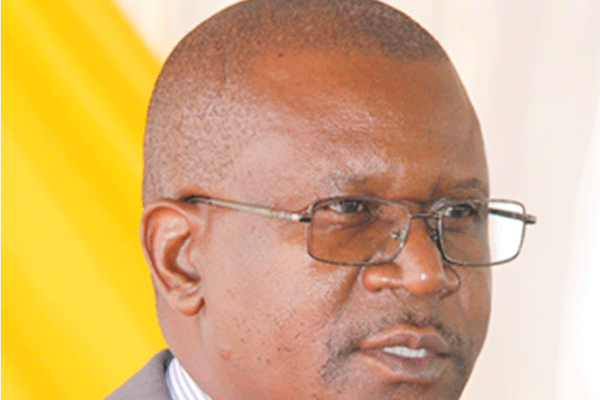 Parliament's Higher Education portfolio committee, chaired by Zaka Central Zanu PF legislator, Paradzai Chakona, took Mandizvidza to task over moves by the Zimbabwe Anti-Corruption Commission (Zacc) to wage a campaign against powerful Higher and Tertiary Education minister Jonathan Moyo over alleged embezzlement of Zimdef funds.
The fraud and corruption charges filed against Moyo, viewed as a key member of the G40 Zanu PF faction, have been accompanied by a scurrilous smear campaign against the minister in State-run newspapers, including repeated requests for his immediate arrest.
But Mandzvidza told the committee yesterday that no Zimdef money had been misused or directed to projects that were not in line with the organisation's mandate.
"We are not aware of any mismanagement. The fact is that all our books are in order and if there are any allegations of mismanagement, let it be put before the courts. This is why we have said let the law take its course," he said.
"We have not misdirected any money to where it's not supposed to go. As far as we are concerned, we have not directed to anywhere the funds were not supposed to go," Mandizvidza said.
Chakona then questioned why Zimdef was failing to pay salaries.
"We are not saying that there was a crime committed, we are saying was there money that was used to fund other programmes? Your mandate is to develop high skilled labour," he asked, adding that "there are also allegations of Zimdef failing to pay salaries after paying $7 million for Stem, what is your comment?".
Mandizvidza said: "That's pure fabrication and there is no basis whatsoever. Zimdef has never defaulted in payments to salaries."
Despite Mandizvidza's denial, Zacc's investigations committee chairperson, Goodson Nguni, has told journalists that Moyo, in cahoots with officials from his ministry, diverted $430 000 from the fund to finance personal activities.
Zimdef, under Moyo's ambit, earns its money from collecting a one percent training levy from companies operating in Zimbabwe.
The money is meant to develop critical skills for the economy.
Moyo has said on his Twitter account that the money was used to fund Zanu PF's "Million Man March", a massive parade of thousands of party youths in support of President Robert Mugabe and festivities to celebrate Mugabe's birthday.
While Zimdef gets its money from one percent levy of every registered company, their collection has been going down due to the closure of companies, with the collections decreasing from $41 million in 2012 to $36 million in 2016.
Mandizvidza also briefed the committee on the Science, Technology, Engineering, and Mathematics (Stem) initiative introduced as an urgent measure to stop the closure of universities' science and medicine departments as a result of insufficient enrolment.
Mandizvidza told the committee that during 2016, the year it was introduced, Stem benefited 5 136 students and used up $7,3 million from Zimdef.
"As Zimdef, we did not do a specific research on the uptake of Stem subjects at tertiary institutions.
"But the initiative was based on facts and figures, after the minister had gone around universities and polytechnics," Mandizvidza said.
"The UZ (University of Zimbabwe) and Nust (National University of Science and Technology) pharmaceutical and medicine departments were on the verge of closure because there was no sufficient enrolment for science and medicine. Stem was taken on as an urgent solution."
Out of some 30 000 students who proceed for tertiary education, only 2 500 qualify for Stem subjects, according to Mandizvidza. Daily News