Data tariff regime unjustified and must be resisted: Nelson Chamisa
By Nelson Chamisa | Former ICT Minister in coalition government |
As the 2018 general election draws near, the nation must prepare for more drama as government presses more panic batons amid growing citizens' disenchantment.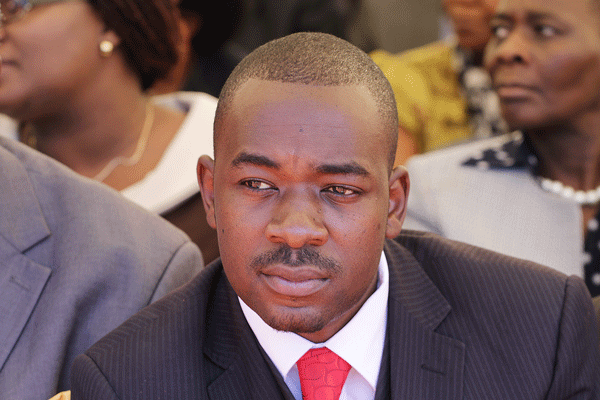 The government is running scared and livid about the growing citizens' social movement upon escalating restlessness of the populace on account of widespread impoverishment and economic meltdown.
Just a few days ago, on 9 January 2017, the government increased mobile data tariffs whose effect is to make bundled data services and promotions, to the utter shock and chagrin of all citizens.
The setting of a floor price will stifle innovation in the telecommunications sector and put the burden of reduced revenue on the consumer by making citizens to pay more for data services.This will negate the gains of the inclusive government era and a major blow to e- readiness of the country.
Charging $1 per 10 mb is just extortionate and exorbitant.A recent survey report presented to the South African parliament ranked Zimbabwe 3rd in countries with the most expensive data in Africa.
Zimbabweans are poorer upon this latest move since the new floor prices make data specifically more expensive for example a 250mb daily bundle from Econet would essentially be priced at $5 and NetOne's One Fusion package is likely to become more expensive.
The mobile operators will also be hard hit as the customer base is set to shrink and revenue will certainly dwindle and diminish.
More importantly, this misbegotten decision by government will make Zimbabwe continue to score least and rank worst on the 'ease to do business' index, making it a hostile destination for business, capital and foreign direct investment.
The act has been rushed and imposed without adequate stakeholder and consumers consultation.This has been the hallmark of the dictatorial and unilateral disposition of this current government.This brute government believes in macho-policy making and ruling by force. Government is best that governs least.
This government believes too much in dirigisme, overregulation and over-refereeing. Of late, we have had command agriculture, command economy and command pricing.The economy hates commanders and commandments.
POTRAZ on behalf of government has opted for tariffs that will make data more expensive for the consumer particularly in the prevailing economic climate.
What is even more baffling is that last year in October, there were reports and indications that POTRAZ intended to reduce the data tariff but now the opposite seems to be the case. It is clear that POTRAZ can not reconcile the intention to reduce data tariffs, the third most expensive in Africa with these new floor prices.
In the 2017 budget, the Government again proposed a five cent tax for every dollar spent on voice calls or Internet bundles in a bid to raise funds for the health sector. The new levy became effective 1 January 2017. Finance and Economic Development Minister Patrick Chinamasa proposed to introduce a health fund levy of five cents for every dollar of airtime and mobile data, under the theme, 'Talk-Surf and Save a Life'
The government also purposes to introduce the cybercrime bill through parliament, meant to limit and curtail the use of the social media in Zimbabwe . The government is running scared because it is a technophobe that is literally suffering from people-phobia.This government is anti-technology and anti-e policies.
Mobile operators have also been invited to submit proposals for a levy or premium tariff for data on all Over the Top voice calls.This move is meant to make it impossible for citizens to communicate threatening key fundamental rights in the constitution's bill of rights.
This calls upon all citizens of Zimbabwe from all shades of life to fight this anti-people move legally and politically.
Nelson Chamisa is the MP for Kuwadzana and a former ICT Minister in the 2009-2013 coalition government