Over three years after making a shock switch to join the state owned media in Zimbabwe, former New Zimbabwe editor Mduduzi Mathuthu is on the verge of being sacked as editor of the Southern Times.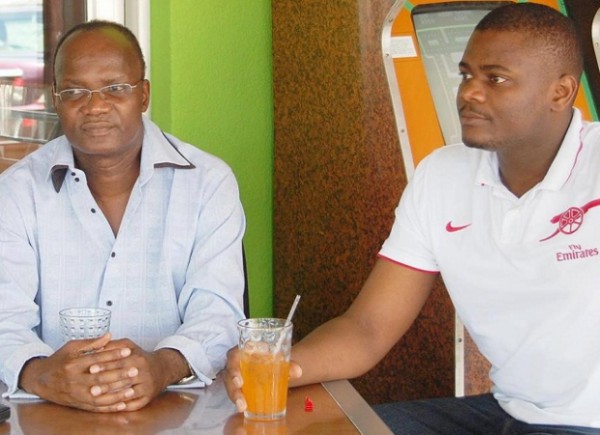 According to Nehanda Radio sources, Mathuthu is in trouble over a story analysing Zimbabwe's relationship with China. The headline "This way Mr President.. Zanu PF must learn from China.. " did not go down well with the ruling Zanu PF party establishment.
The front page article further bluntly commented; "The major talking points within Zanu PF and within the Chinese Communist Party conferences could not be more different. China used to be like us, until they got tired of mediocrity."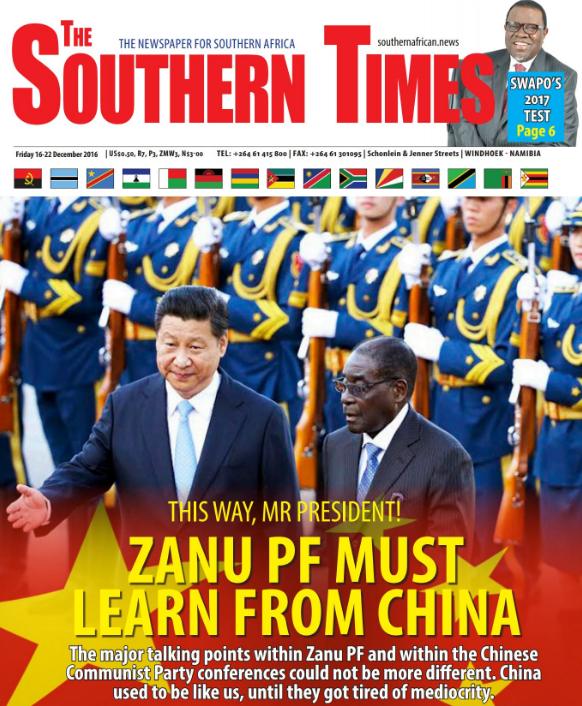 A source high up the Zimpapers ladder has told Nehanda Radio that Information Ministry Permanent Secretary and President Robert Mugabe's spokesman George Charamba has directed the Zimpapers board led by Delma Lupepe to approve the sacking.
We also understand Mathuthu attended a hearing this week and a decision was made to sack him the following day. Although nothing has been signed yet, Mathuthu has already been informed of his fate and a package is being prepared in the region of $20 000.
Other sources have told Nehanda Radio that because nothing has been put in writing yet, Mathuthu remains a Zimpapers employee and will continue reporting for duty.
In May last year Mathuthu was demoted from his position as editor of the state-owned Chronicle newspaper and told to pack his bags and head to Namibia to become editor of the little-known Southern Times newspaper based in Windhoek. The Southern Times is a joint venture between the Namibian and Zimbabwean governments.
Seen as a pioneering anti-government critic who led the internet revolution when he founded the UK based New Zimbabwe.com website, Mathuthu shocked many when he agreed to leave the UK and head back to Zimbabwe to edit a state owned newspaper.
His close relationship with the then Information Minister Jonathan Moyo was to many the reason why he was appointed to the post. Moyo was demoted to the Higher Education Ministry and it appears his proteges are being purged one by one. Nehanda Radio