The Reserve Bank of Zimbabwe (RBZ) yesterday slashed bank cash withdrawal charges following an outcry from members of the public that were being short-changed by some unscrupulous financial institutions, it has been learnt.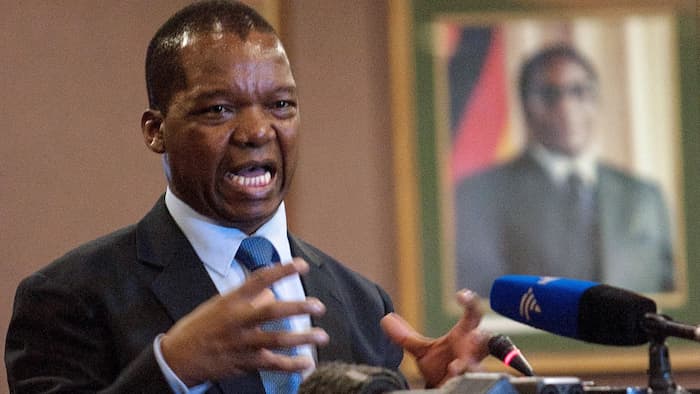 The new charges have been put at 1 percent of an amount withdrawn at an Automated Teller Machine (ATM) and 1.25 percent for withdrawals over the counter.
The new charges are with immediate effect.
RBZ Governor Dr John Mangudya said in a statement yesterday night that the central bank noted that while cash withdrawal limits were reduced significantly during the second half of 2016, there had not been a proportionate reduction in the level of bank charges.
"Against this background and as part of the on-going efforts to promote financial inclusion and to ensure that banking products and services are affordable to the banking public, the Reserve Bank of Zimbabwe has reviewed cash withdrawal charges downwards with effect from 12 December 2016.
"In order to align cash withdrawal charges to amount withdrawn, a proportional pricing model has been adopted to replace the current fixed charges.
"The applicable charges for cash withdrawal is a maximum of 1 percent and 1.25 percent of amount withdrawn from an ATM and over — the counter, respectively as indicated below."
He said the RBZ would continue to monitor the cost of bank charges to ensure access to affordable banking services and at the same time promoting the use of plastic money.
The new withdrawal charges are as follows: $20 — 20cents (ATM) 25c (over the counter), $50 (ATM) 50 cents (over the counter) 63c and $100 (ATM) $1 (over the counter) $1,25.
Before the country started facing liquidity challenges, local banks charged between $1,50 and $2,50 regardless of the amount withdrawn.
Some amounts ranging from US$3 to US$5.50 were charged for withdrawing cash over the counter depending with the financial institution.
However, following the tightening of cash withdrawal to as little as $20 per transaction depending with the financial institution, the charges remained the same, with the baking public being charged up to $12,50 to withdraw $100.
The country has introduced bond notes to ease liquidity challenges.