Oh, no; it's happening in the Gambia, not in Zimbabwe!
By Tanonoka Joseph Whande
Zimbabweans are determined, well educated, resilient and high spirited. We forgive too readily. We always find ways to turn pain into acceptance and, for that, we have been taken advantage of.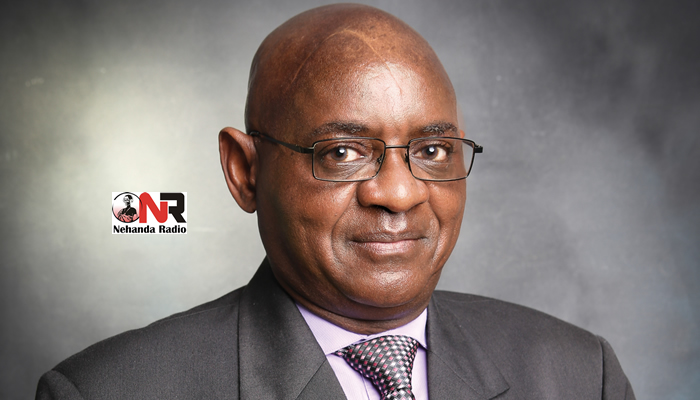 Zimbabweans face abuse with a forgiving but hopeful intention that 'things will be okay'.
We have respected those who volunteered to liberate us and to lead us yet we remain loyal to ourselves as a people.
Now our leaders and war veterans look at us as their slaves who have to provide them with medals, endless money, farms, free rents, free education and everything else that people all over the world have to work hard for.
I can think of no other people that can be as forgiving as Zimbabweans. In joy and in hardship, Zimbabweans remain true to themselves even after hyenas like Robert Mugabe misled us and murdered our compatriots.
We do not owe anything to the war veterans; they owe us just about everything for destroying the country – something the likes of Chris Mutsvangwa should understand if he can only put his Thesaurus down and (and if he so chooses) converse in normal English which he so much abuses.
In 2016, Zimbabweans staged a number of demonstrations, organized and executed by people and civic groups outside mainstream political parties.
The effect resulted in new legislations and presidential directives being issued to contain them.
In November, another demonstration to protest the introduction of so-called bond notes – a diplomatic way Mugabe uses to describe worthless printed money the amount of which he prints at will, declaring that these fake notes are at a 1:1 par with the US dollar – was organized.
The demonstration was a flop as notable organisers, such as Tajamuka and some supporters and political parties, pulled out at the last minute having noticed that something just wasn't kosher.
"My investigations reveal there was a pervasive smell of $100 000 that inadvertently became the source of division among the demo organisers," said Jealousy Mawarire, a spokesperson for Zimbabwe People First. "Organisers should be transparent and tell us where $100 000 came from, how they used it and why Tajamuka wasn't party to the demo…"
So, all it took was for someone to throw in a ward of money and this resulted in mistrust among the organisers.
Whenever people in distress organize themselves against the cause of their misery, international organisations, embassies and even some foreign governments run towards them and offer this and that to secure a foothold for themselves tomorrow – should the 'rebels' succeed.
Political parties and people who organize against their governments are, almost always, offered unsolicited assistance by some organisations, local or external, and that is the seed that scatters all others.
Zimbabwe is, once again, hurtling towards presidential elections in 2018 and talks about the coalition of all opposition parties have been increasing by the day.
Zimbabwe's political parties, including those that only pop up at precisely such a time to attract donations or sponsorship from organisations in and outside Zimbabwe, are jostling for positions and inclusion for leadership of the coalition.
Small political parties, hardly known in a Zimbabwean village, are already in the forefront of coalition talks just because the people fronting them are once-upon-a-time politicians.
It is sad to see Simba Makoni and Welshman Ncube hurrying down to Cape Town for coalition talks at the invitation of an obscure foreign entity while their support back home is nearing zero levels.
Apparently, "an international think-tank", In Transformative Initiative (ITI), "agreed to facilitate" the talks in South Africa.
Why and at whose request?
ITI is said to be "an organisation that seeks to assist and support peace-making processes by drawing from the South African experience".
What South African experience? Is it not South Africa that is supporting Africa's autocratic leaders?
ITI is said to have invited more than 16 of Zimbabwe's opposition political parties, most of them barely known. The two largest – Morgan Tsvangirai's MDC and Joice Mujuru's Zimbabwe People First – did not attend.
The Zimbabwean clergy, who continue trying to bring opposition political parties together, are not amused.
"As the church we strongly hold the opinion that mediation of a coalition between ZimPF, MDC-T and other political parties must be home grown," said Tapfumaneyi Zenda, President of Christian Voice International-Zimbabwe. "It is the people on the ground who know what is best for them and the destiny of our nation."
Zimbabwean politicians are a very selfish and egotistical lot: they all want to be the leader.
Tsvangirai feels he owns the throne because he has been around for a while and has scars and people to show for it although he has dismally failed to dislodge Mugabe in the 17 years he has led his party.
Joice Mujuru recently declared at a rally that she will be the next president of Zimbabwe and only needs "the support and the vote of the youths to step into State House after the 2018 elections".
Tendai Biti, whose party continues to lose its leadership to both Tsvangirai and Mujuru, is skeptical and has hinted he might support Mujuru for coalition leadership.
"I think it's going to be very difficult in Zimbabwe to have coalitions; there are a lot of egocentric and selfish actors in our discourse," Biti said. "It's not about me or what the next leader of a political party wants."
After saying this, he immediately threw his hat into the ring, saying he is prepared to lead the coalition.
I sit here and wonder how other countries do it. I yearn for understanding why God blessed other countries with better leaders than my country.
I have seen opposition parties in Kenya and Botswana uniting and succeeding; I have seen the peaceful handover of power in several African countries and I wonder: why not us in Zimbabwe?
Castro handed over power and Dos Santos of Angola has said he will not run next year.
Last Thursday, unknown Adama Barrow was able to unify eight opposition parties in the Gambia to defeat dictator Yahya Jammeh.
It is a dream.
"Hello, are you hearing me?" Jammeh said on the phone to Barrow. "I wish you all the best. The country will be in your hands in January. You are assured of my guidance…You are the elected president of The Gambia. I have no ill will and I wish you all the best."
It is indeed a dream of mega proportions and I am still processing it.
"I will help him work towards the transition," Jammeh said.
If this holds until inauguration day, the real news might not be about Barrow defeating Jammeh at the polls; the bigger news would be Jammeh conceding defeat and offering help to his successor during a transition.