By Naledi Sande
The first edition of the urban grooves reunion held at Kingfisher last Friday which brought all kingpins in the genre together, however, failed to live up to expectations.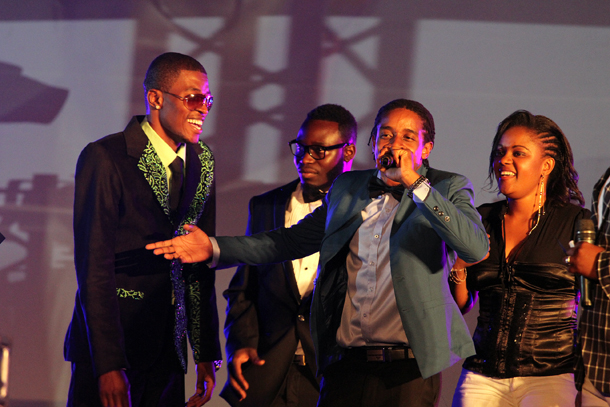 With a line-up of top Zimbabwean pop musicians, the event failed to pull out a crowd of more than 200 paying audience.
The rain probably was the deal breaker for event organiser Boss Trey as he failed to predict the weather for the day or else he would have chosen an indoor venue.
"I really did not think this was going to happen. People stayed home for fear of being rained on but then maybe I failed to market it well," he said.
Despite the rains, the artistes gave their best performances. ExQ, Madiz, Cindy who had to leave the Miss Tourism to attend the urban groove event, Sani Makalima, Mzimbza, Leonard Mapfumo and Goodchild sang their hearts out to their fans.
Although present Trevor Dongo, Extra Large, Bashupi and Diana Samkange did not perform, complaining that the line-up was not in order.
Bringing forward her mbira techniques, Pauline Gundidza of the Mafrik-fame ended up performing for an empty crowd as many people had left by the time she went on stage.
She, however, was grateful for everyone that came through to support their music despite the bad weather.
"I am so thankful to those that came even with this rain to support us. These are the people we need in the society," said Pauline.
There was commotion at some point when one of the hired DJs allowed a Zimdancehall to go on stage.
Taurai Mandebvu, one of the organisers and an urban grooves artiste fumed at the DJs stating that they did not pay them to showcase Zimdancehall music as it was an urban grooves show.
Speaking to Boss Trey about the general event, he said there will be many shows like these and he will improve in marketing.
"This was the first time to organise something like this so there is room for improvement. Next time we are looking at Harare International Conference Centre and we are going to push it even more," he said.
The event was attended by various socialites such as controversial Amai Gamu, Boss Spencer, Radio Personality Candice and Comic Pastor who was the host. The Herald