By Blessings Mashaya and Tendai Kamhungira
A panicking Zanu PF, fearing a repeat of its recent mauling in the Norton by-election, is going for broke in Chimanimani West, amid allegations that President Robert Mugabe's warring ruling party has deployed the full mighty of its terror machinery there, ahead of tomorrow's by-election in the constituency.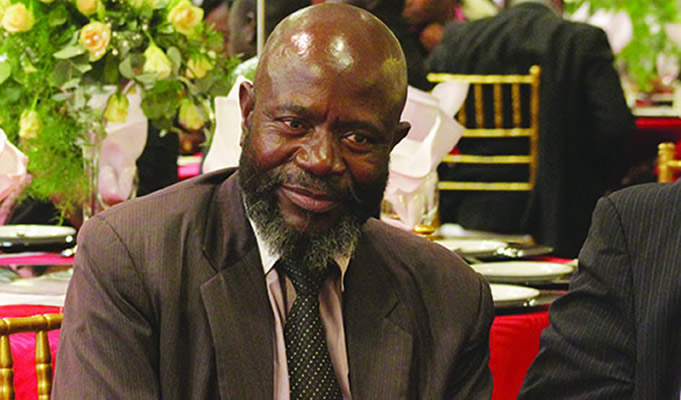 "The situation is not good here. (Joseph) Chinotimba, (Ignatius) Chombo and (Saviour) Kasukuwere were at Nyanyadzi yesterday (Wednesday) promising to beat people if Zanu PF loses the elections.
"We are living in great fear and hope that the by-election will end with no fatalities as Zanu PF is leaving no stone unturned in its desperate quest to ensure that it wins this seat at all costs," independent candidate in the poll, Edmore Mtetwa, told the Daily News yesterday.
"They are using village heads to intimidate people and we are also worried about the issue of the voters' roll. We requested for the voters' roll and were told this would be ready by November 21. But up to now we have not got it," the distressed Mtetwa added.
In addition to Mtetwa and Zanu PF's Nokuthula Matsikenyere, the National Constitutional Assembly's (NCA's) Pesanai Musakaruka and Peter Gudyanga of the Renewal Democrats of Zimbabwe (RDZ) will also be bidding to win the by-election of relatively unknown candidates.
Just like in the run-up to the Norton by-election which was won hands down by independent candidate and former Zanu PF provincial chairperson for Mashonaland West, Temba Mliswa, the ruling party has deployed its bigwigs in the area, including Kasukuwere and Chombo, to drum up support for Matsikenyere.
The seat fell vacant following the expulsion from the warring ruling party of former minister Munacho Mutezo, who was accused of being a close follower of Zimbabwe People First (ZPF) interim leader former Vice President Joice Mujuru.
Contacted by the Daily News yesterday, Chombo rubbished as "complete lies" the allegations that Zanu PF was terrorising people in Chimanimani West.
"I am actually coming from there and police are maintaining order. Those are lies. I never saw any opposition party supporters there. People in the area love our party. If you are to go to that area you will witness how peaceful Zimbabwe is.
"The morale among people is high and they are looking forward to a good and peaceful election. Whoever is telling you those allegations is lying," he said emphatically.
However, civil society organisations raised serious concerns earlier this week about incidents of intimidation and the partisan distribution of food in the constituency ahead of the by-election.
"It is alleged that Zanu PF, through village heads, has been intimidating villagers by making announcements to the effect that Zanu PF supporters are the only ones who should vote at the by-election.
"Uniformed forces like members of the Zimbabwean National Army and the Zimbabwe Republic Police have also been spotted driving around Chimanimani West.
"Over the last two weeks, the sudden increase in the presence of the army and police in the constituency is intimidating and curtailing the activities of contesting candidates as their meetings are disrupted," the Zimbabwe Peace Project (ZPP), said.
Political analysts told the Daily News that a lot was at stake in the Chimanimani West by-election because Kasukuwere, who is the Zanu PF national political commissar, and Chombo, its secretary for administration, were keen to avoid a repeat of what had happened in Norton.
The two have been under serious fire in the warring ruling party after Zanu PF's candidate was defeated heavily by Mliswa, despite similar claims of violence and intimidation in Norton.
"Given the harsh economic conditions prevailing in the country, Zanu PF may feel, as it has done in the past, that the only way to secure an electoral victory is through the use of force and violence.
"The urge to increase violence and strike terror in the hearts of voters is further heightened by Zanu PF's recent loss in the Norton by-election.
Unfortunately, there has never been any accountability over electoral violence, and so Zanu PF and its allies continue to act with impunity in terrorising villagers," human rights lawyer Dewa Mavhinga said.
Opposition leader Morgan Tsvangirai's MDC, which is boycotting participating in by-elections until its demands for much-needed electoral reforms have been heeded, said Zanu PF was "not capable of winning a free and fair election".
"In their heart of hearts, all die-hard Zanu PF politicians and activists know that they are a political party in terminal decline and also that they are completely and absolutely incapable of winning a free and fair election.
"This is the main reason why the Zanu PF terror machinery has been let loose in Chimanimani West constituency. After their crushing and humiliating defeat in the Norton by-election recently, Zanu PF is now going for broke.
"They aren't taking any prisoners. They will do anything and everything possible to retain the Chimanimani West seat. This is, in fact, a trial-run of the 2018 elections," MDC spokesperson Obert Gutu said.
"The Zanu PF regime is in serious panic mode. They are sensing a humiliating defeat in 2018 and as such, they have upped the ante in as far as their terror and rigging machinery is concerned.
"Zanu PF last won a free and fair election in 1995 and ever since, they have been rigging themselves back into power," he added.
In the October 22 Norton by-election, Zanu PF was given a royal hiding by Mliswa despite brutalising and bribing voters with residential stands, as well as printing and distributing fake MDC flyers to confuse people.
Mliswa blew out of the water Zanu PF's little-known Ronald Chindedza to win the Norton constituency, which fell vacant earlier this year following the expulsion of former war veterans' leader and Cabinet minister Christopher Mutsvangwa from the ruling party.
He polled 8 927 votes to Chindedza's 6 192, to deliver a hammer blow to Zanu PF which was bidding to avoid defeat in Mugabe's own backyard, as well as preventing disgruntled war veterans who campaigned for Mliswa from gaining a measure of revenge on the nonagenarian and his former liberation movement, following their recent hounding out of the party. Daily News