By Tatenda Dewa | Harare Bureau |
An identified editor and several unnamed journalists have been sucked into the unraveling scandal in which Higher and Tertiary Education minister, Jonathan, his deputy, Godfrey Gandawa and several top officials allegedly looted money from a government entity.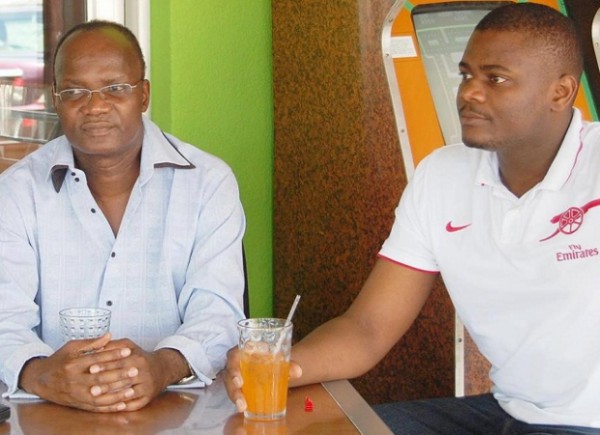 Moyo is reported to have led the looting spree which prejudiced the Zimbabwe Manpower Development Fund (ZIMDEF) of more than $400,000 meant to benefit tertiary students.
According to investigations by the Zimbabwe Anti-Corruption Commission (ZACC), Mduduzi Mathuthu, the former editor at the government-controlled Chronicle newspaper, stands out on the list of media practitioners who improperly benefited from the loot.
Addressing the media in Harare on Thursday, Goodson Nguni, the ZACC investigations committee chair, claimed several journalists received money from ZIMDEF, but did not say what exactly they were being paid for.
He produced a bank statement which indicated that Mathuthu received $2, 500, while $50 000 was paid to a private media journalists-owned non-governmental organisation in Bulawayo.
Nguni said a named journalist from the private media got $9, 000.
He added that several female journalists benefited from the money illegally drawn from ZIMDEF.
Mathuthu, seen as Moyo's blue-eyed boy, sent out a statement denying any impropriety.
"I have become aware of utterances made by convicted fraudster Goodson Nguni, alleging that I corruptly received money from ZIMDEF. Nothing could be further from the truth," said Mathuthu.
He said ZIMDEF asked him to coordinate their newspaper supplement, leading a team of other journalists.
"Subsequently, in a transparent business transaction, I put together editorial material – with the help of colleagues who were paid for their input – to design a supplement that was published by The Herald, The Chronicle, The Daily News on Sunday, the Financial Gazette and The Standard.
"In the case of Zimpapers, the supplement earned the company in excess of $20,000. I billed ZIMDEF for the work done because beyond my own input, other colleagues contributed pictures and editorial material for which they had to be paid.
"I don't reap where I did not sow and I'm troubled that a whole constitutional body like ZACC now cannot distinguish between a commercial transaction and corruption, clearly blinded by a political and malicious pursuit of myself as a private citizen.
"If I have committed a crime, ZACC knows what to do and I, as every Zimbabwean knows, what to do is not to have a rampaging, lone rogue commissioner calling press conferences to besmirch people who have done no wrong."
It is not unusual for journalists to be paid for contributing to advertorials, even though the advertising departments and administration normally have overarching responsibility over supplements and payments.
Mathuthu was recently transferred to head the Namibia-based Southern Eye, a joint publication involving the Zimbabwean and Namibian governments. Nehanda Radio