Why Obert Mpofu belongs in prison – Former worker speaks out
By Ndomupei Garanhamo
Macro Economic Planning and Investment Promotion Minister Obert Mpofu, the celebrated acolyte, and notorious praise-singer of geriatric President Robert Mugabe is considered one of Zimbabwe's nouveau riche individuals.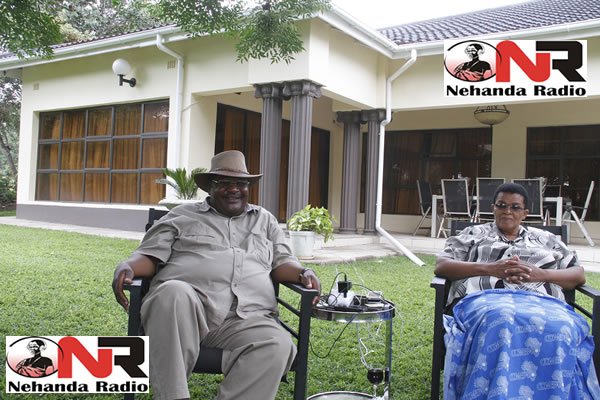 It's indisputable that the man has acquired wealth through skullduggery even though he wants the world to believe that his fortunes metamorphosed from a golden handshake at Tregers where he once served as CEO.
Another theory suggests the dodgy politician-cum-businessman made money by whistleblowing for the Willowgate scandal but no one has the nuts and bolts of how much the man was paid for the snitching.
Mpofu's sordid past as an informer is well documented in political circles. It is the very reason why the man has everlastingly endeared himself to puppet master and political godfather, Mugabe. His obesiance and knack for sucking up are unmatched. Once, he signed off a letter to Mugabe with an endearment "Your most obedient son".
In court in 2014, he openly bragged about his wealth and how he could easily take care of Lovemore Kurotwi and Dominic Mubaiwa, who were jointly accusing him of corruption.
But for all his wealth, Mpofu has openly declined, and defied court orders to pay a mere $200 000 collectively owed to former workers at his failed and now defunct newspaper, The Zimbabwe Mail, closed in March 2015 after only one year in existence.
The newspaper project provided very good MBA lessons of how a business should not be run. Except for the newsroom, the newspaper was led by the most idiotic of ignoramuses particularly his daughter Nomsa, who masqueraded as CEO, two clueless project coordinators, and an inept board popular for drinking tea than any known competencies.
Nomsa could not write her own name under pressure let alone make a corporate or strategic decision.
In a no holds barred meeting with newsroom staff at his Newlands house, the arrogant and obnoxious Mpofu dogmatically refused advice from the workers to become a silent shareholder and to replace all the incompetent, handpicked executive management.
The workers had reasoned that Mpofu's association with the newspaper, and his market reputation as a thief and corrupt person was losing the nascent newspaper, business. Mpofu derisively argued that his "good" name would instead give the newspaper lots of business as it had done at his other companies.
Running a successful enterprise in Zimbabwe is a difficult task under the current economic circumstances however the failure by Mpofu to run a newspaper casts doubt on the man's ability to run any kind of business and raises eyebrows about the source of his wealth.
There can only be one plausible explanation for his nouveau wealth; it is ill-gotten, and reeks of corruption. His opulent mansion in Umguza amidst grinding poverty and his ownership of vast properties in Victoria Falls, Bulawayo and Harare speaks volumes of the man's shameful travesties.
And that Mpofu is one of the most corrupt politicians in Mugabe's analogue government cannot be refuted. But because Mugabe loves to surround himself with thieves, no action has ever been taken to investigate or discipline Mpofu. Nobody will contest that Mpofu, who was the Minister of Mines and Mining Development during the heydays of the Marange diamond craze, stole a sizeable chunk of the so-called missing $15 billion.
I was very unfortunate to have worked for Mpofu's newspaper and I'm especially disturbed that the chubby character continues to avoid the wrath of the law for his felonies.
He did not follow due process in closing the newspaper, which entailed giving notice to workers, getting necessary approvals for closure from the Retrenchment Board and winding up the company as demanded by the High Court.
Mpofu thoughtlessly dismissed the poor workers without any cent despite owing them salaries in back-pay as at the time of the newspaper's closure he was paying half of their wages. He maintains he owes no worker any cent.
Attempts by the workers to seek justice from the courts have hit a brick-wall amid revelations that Mpofu has used his political muscle to dodge payment by thwarting and or ignoring several court injunctions to pay the workers, including a recent High Court order.
The workers also failed to attach The Zimbabwe Mail property as the newspaper did not have any significant assets. In a carefully planned plot, Mpofu cunningly transferred property inherited from the old Mail newspaper, and registered all significant assets of The Zimbabwe Mail into a company called Airot, a Msasa based company that owned a printing press that printed his newspaper.
Insiders say he wittingly registered The Zimbabwe Mail and Airot as separate companies to avoid litigation by workers in the event of company closure. Because of the corporate sleaze, the workers would not pierce the corporate veil to prove that both The Zimbabwe Mail and Airot belonged to Mpofu and were bankrolled by the same man.
The workers are peeved by Mpofu's impunity and disregard for the courts, a common factor of Mugabe's henchmen. They do as they like just the same way their master abuses Zimbabwe as his personal fiefdom.
The courts are supposed to protect the poor and indefensible but they side with the rich and mighty by failing to take or enforce action. Former Zimbabwe Mail workers, and those from his other bust companies, so dearly want Mpofu brought to book for his misdeeds but for as long as his protector, Robert Mugabe is around, justice is unlikely to be served.
To Mpofu, kindly be reminded that your illicit riches and impunity have a shelf life – enjoy them while Mugabe lasts. Nehanda Radio