'Match-fixers' trial date set
By Prosper Dembedza
Harare magistrate Mr Vakayi Chikwekwe yesterday set September 7 as the trial date for former Zifa chief executive Henrietta Rushwaya and her alleged accomplices, Edzai Kasinauyo and Nation Dube, who are accused of organising the "Limpopogate" match-fixing scandal.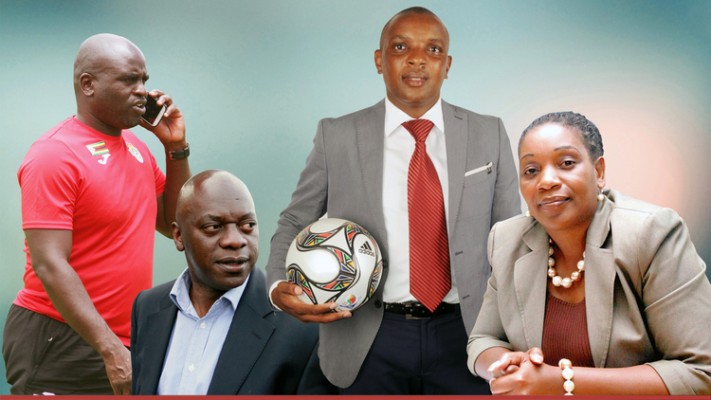 The trio recently challenged their further remand, arguing that the dissolution of Zifa by its president Philip Chiyangwa clearly meant there was no complainant in their case.
The trio, through their lawyers, submitted that the State's allegations and facts did not reveal an offence against them. They are out on $100 bail each.
Allegations are that between January and February this year, Rushwaya, working in cahoots with Kasinauyo, Ian Gorowa and Dube, was involved in acts of soccer match-fixing targeting South African Premier Soccer League teams.
The court heard that Rushwaya, together with Leeroy Kundishora Waguta, who turned out to be the whistleblower, were working in connivance with Chan Sankran, a well-known Asian match fixer who was the financier.
It is alleged that in February, Rushwaya and her accomplices agreed to fix the AFCON qualifier matches between Swaziland and Zimbabwe scheduled for March 25 and 28 in Mbabane and Harare, respectively. They agreed to offer bribes to Zimbabwe national soccer team players as an inducement to lose the game.
It is also alleged that they agreed to implement their plan after announcement of the team selected to play against Swaziland. It is the State's case that as a result, Kasinauyo was tasked to put pressure on Warriors coach Kallisto Pasuwa to prematurely announce the squad or leak the list of players to the syndicate.
It is alleged that they agreed to target three players – the goalkeeper and two defenders.
The court heard that Waguta alerted the coach of the plot to bribe the players and fix the matches.
He assured the coach that he would constantly update him with the progress of Rushwaya's plans.
The court heard that after the delay in announcing the players, Rushwaya identified Tatenda Mukuruva as the probable goalkeeper.
Gorowa called Mukuruva inviting him to South Africa onthe pretext that he wanted him for trials with the aim of luring him into their deal.
It is alleged that Mukuruva informed Pasuwa of the plan.
Pasuwa, it is alleged, constantly received information from Waguta and at the same time Kasinauyo kept on pressuring him for the release of the list of players. As a result, Pasuwa could not contain the pressure and finally informed Zifa president Chiyangwa.
The court heard that on March 10, then Zifa chief executive Jonathan Mashingaidze reported the matter to the police, leading to Rushwaya's arrest. The Herald