New twist to Kereke costs case…. Tomana must answer
By Tarisai Machakaire
Acting Prosecutor-General (PG)'s office has distanced itself from the case to compensate costs incurred in bringing jailed rapist Munyaradzi Kereke to justice, suggesting that suspended Johannes Tomana must be answerable.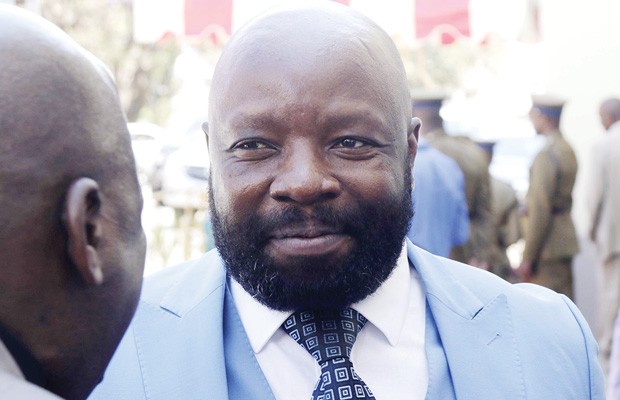 This comes as private prosecutor, Charles Warara — who for six years fought to have Kereke brought to justice — argued that according to section 22 (3) of the Criminal Law, the magistrate had the discretion to either order the jailed rapist or (then) PG's office to meet the costs.
Kereke — a former Zanu PF Bikita West legislator — was sentenced to 14 years imprisonment for raping his 11-year-old niece at gun point before four years were suspended on condition of good behaviour by Harare regional magistrate Noel Mupeiwa.
Upon the application for compensation of the costs incurred, Mupeiwa reserved ruling on the matter, saying it was prudent that the PG's office be awarded a chance to respond to the issues.
However, in a letter to Mupeiwa, acting PG Ray Goba said "in order that the court may properly determine the question of costs, I respectfully submit that it is fair and reasonable that the then attorney-general (Tomana) whose decision is impugned be afforded an opportunity to be heard in person."
"I further submit that an informed appraisal of the circumstances of that decision is only possible after giving him audience," Goba added.
Attached to Goba's letter was an affidavit compiled by Morgan Dube, a principal law officer who was formally in charge of the Criminal Division in Tomana's office.
Amongst his responsibilities, Dube set cases for hearing in the High Court while he also executed verbal and written instructions given by Tomana during routine meetings.
Dube gave an account of how Tomana had handled Kereke's case beginning with how his boss had declined prosecution of Kereke on September 22, 2011 on grounds that there were inconsistencies in witnesses' evidence.
"…the docket was thereafter declined prosecution and referred back to police. After a lapse of one year, the complainants' guardian, through Warara, continued enquiring with police and Tomana," Dube said.
"Each time I briefed the then attorney-general (Tomana) in meetings, he would direct me to respond until he eventually directed me to recall the docket from police and send it for prosecution."
On October 10, 2012 Dube wrote a letter to the area public prosecutor at Harare Magistrates' Courts where the matter had been set down for trial in court 16 on November 14 the same year before all subpoenas and Kereke's summons were handed over to Borrowdale Police Station.
However, Dube says, Tomana instructed him to halt the process of servicing Kereke with summons pending fresh recording of complainant's witness statement, but the victim's guardian refused.
"It was around March 2014 when the High Court gave a ruling directing Tomana to issue a prosecution certificate to allow private prosecution," added Dube.
"Subsequent to the order, Tomana filed a Constitutional Court application seeking a declaratory order, arguing he was independent from any control in the exercise of his prosecutorial functions."
Tomana's application was dismissed by a full bench of the Constitutional Court and ordered to comply with the High Court order in default of which he would serve 30 days in jail and be barred from appearing in any Zimbabwean court.
"I later learnt that Kereke was then being prosecuted privately, convicted and jailed," Dube said.
In his application, Warara petitioned the court to make an order for the costs to be paid on full recovery basis.
"The accused person should be ordered to pay the expenses on a higher scale.
"The conduct of the accused person and that of the (then) prosecutor-general in itself left a lot to be desired. It took a very long time for the accused person to be brought to justice and a lot of effort by the prosecution," he said.
"…even in this court, it was consistent with designing an elaborate scheme to deceive and lie by deliberately coaching witnesses and fabricating documents.
"The (then) prosecutor-general was defiant and left a lot to be desired, leaving the accused person to benefit from his (Tomana) misconduct in defying the law.
"Were it not for the Constitutional Court, the accused person would have been scot-free up to this hour," Warara said. Daily News