Prison Assistance coming soon
By Dr Patson Dzamara
Fellow Zimbabweans, it is with deep gratitude that I write this letter to you.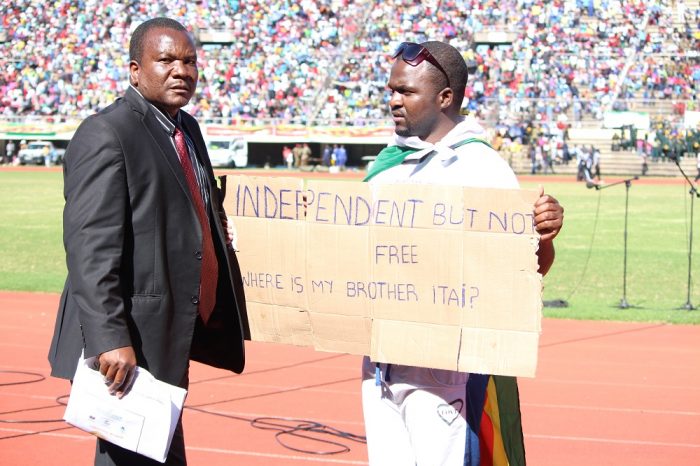 Recent developments have proved that we indeed can count on each other. We have come a long way. Most Zimbabweans scattered around the world have reached out to us expressing their willingness to assist in many ways in our quest for a better Zimbabwe. That's commendable and thank you for that Zimbabweans.
What is discouraging however is the fact that there is no coordination on our end in so far as how we can receive and utilise that kind of assistance is concerned. That is what has prompted me to create Prison Assistance.
Prison Assistance will essentially tap into all available conduits of support, organised or not. The objective would be to attend to the needs of people incarcerated on political grounds. These needs range from upkeep while incarcerated to bail.
As far as legal representation, Zimbabwe Lawyers for Human Rights, are doing a good job. We are covered in that regard but legal support is not all that is needed when a person is in incarceration.
I read reports suggesting that there are activists from Bulawayo who are still in jail after they were arrested during the countrywide protests last week. The reason they are still in police custody is because they cant afford to pay their bail money. That is deplorable and unacceptable.
One of our comrades, Linda Lynda Tsungie Masarira is at remand prison. We must attend to her and make sure she is released.
We can't allow this to happen to people who are taking a stand on our behalf. We can't betray them. I felt betrayed when I also spent 8 days at remand prison last month and we can't allow this to continue.
I am in the process of setting up a vehicle which shall administer and coordinate the efforts of Prison Assistance. These efforts will range from creating a coordinated conduit to tap into the assistance to administering the assistance.
I will be announcing the finer details soon. Thank you once again for the support Zimbabweans.
Dr. Patson Dzamara