So the Zimbabwe Achievers Awards 2016 are done and dusted. There was the small matter of deciding the best dressed man and woman at the awards.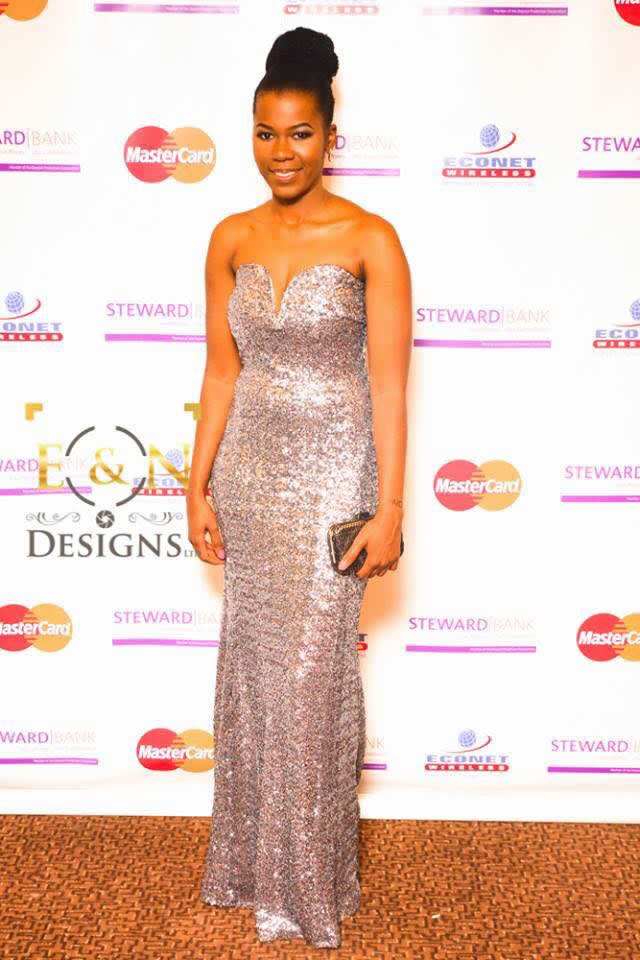 The Zimbabwe Fashion Showcase (UK) run by Chiedza Dawn Ziyambe settled on ZAA Executive Director Brian Nyabunze and Rumbie Fiona Chipato originally from Victoria Falls.
According to the ZFSUK Chipato is "a pre-registration pharmacist! Talk about beauty and brains! The simple, elegant (and sparkly ) number, complimented with the sleek up do, black clutch purse and pale pink nail varnish (yes, we studied every detail) made us realise, she hadn't gone to play – but to SLAY! And it looks like everyone agrees!"
"We look forward to seeing what this beauty will be serving at the Zimbabwe Fashion Showcase 2016!! Congratulations on your win, your VIP ticket is on it's way."
On Nyabunze the ZFSUK said "so, we had this dapper looking gentleman feature on our quest to find the best dressed at the Zimbabwe Achievers Awards this year. You chose your winner and very much deserved, but we also decided to give it to this man known as Mr Brian Nyabunze who's originally from Mutare and is the Executive Director of ZAA.
"It's refreshing to see a Zimbabwean man who's SLAYAGE game is as strong and consistent as his- we couldn't ignore it! Congratulations sir, you too are a winner of a ZFSUK 2016 VIP ticket!