By Dr Tapiwa Mashakada
The cash-strapped ZANU-PF government has finally succumbed to its inevitable failure and has predictably decided to re-introduce the Zimbabwe dollar in the midst of an unprecedented liquidity crisis in the recent history of Zimbabwe.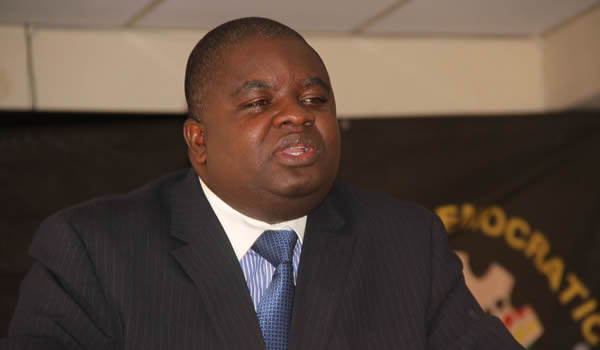 This decision has been muted by the RBZ with the hope of easing the liquidity crisis that is engulfing the economy. The RBZ will mint Z$2, Z$5, Z$10, Z$20 Bond Notes which are at parity with the US dollar.
In addition, the Central Bank will convert 40% of all new US dollar receipts into South African Rands. The bank has with immediate effect introduced restrictive measures on all imports.
To disguise the fact of the return of the Zim dollar, the RBZ says the Zim Bond Notes will be backed by a previous US$200 million dollar Afrexim bank loan facility. This is hogwash. If the intention is to increase liquidity, why not simply release the US$200 million into the banking system?
Zimbabweans are kissing good-bye to the last vestiges of macro-economic stability. It is very crystal clear that government is warming its printing press at Fidelity Printers. History repeats itself. Zimbabwe has back slided to its 2008 economic comatose position again.
These are the consequences of a stolen election, corruption, illicit financial outflows, lack of fiscal discipline, externalization, a growing public debt and the decimation of production. The much touted Zim- Asset has been a monumental failure.
The economy cannot be rigged. Confidence is at its lowest level. Very soon the Zanu PF government will start printing money again. There will be a run down on deposits followed by capital flight.
Yet, we as the MDC had issued a warning as far back as January 2016 that the naive act of repaying the US$1.8 billion dollar debt to the IMF, World Bank and AfDB in three months would paralyse the economy. Now this has happened because the clueless government does not heed wise counsel. They put a death signature on the economy at Lima, Peru in April 2015.
The next looming disaster is that government will not be able to pay salaries and other tranfers in May 2016. Faced with this crisis, government is likely going to completely de-dollarize by December 2016. This will plunge Zimbabwe back to the era of hyperinflation.
Zimbabwe needs a new beginning. The only feasible thing to do in order to exit the economic crisis is to dissolve government and parliament now and call for fresh elections to save any residual value of the battered economy. These elections should be preceded by electoral reforms and supervised by SADC, the AU and the UN.
If free and fair, these elections will be won by the MDC which has got a program to restore international and national confidence, open the economy to investment, stimulate production, create jobs, fight rampant corruption and transform the economy in order to uplift the living standards of all Zimbabweans.
Dr Tapiwa Mashakada, MDC-T Shadow Minister of Finance