A PCJ bus on Saturday ploughed into a herd of cattle killing 18 beasts on the spot.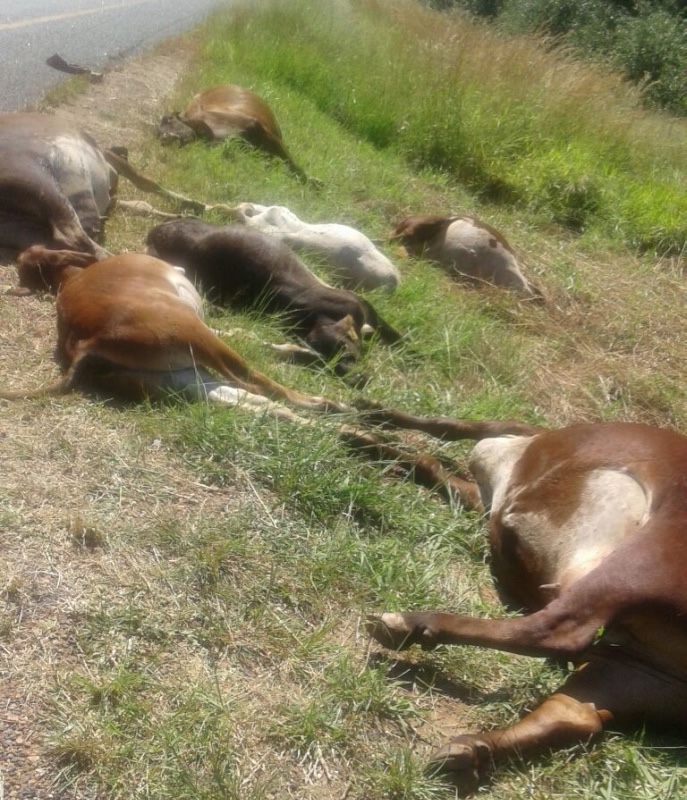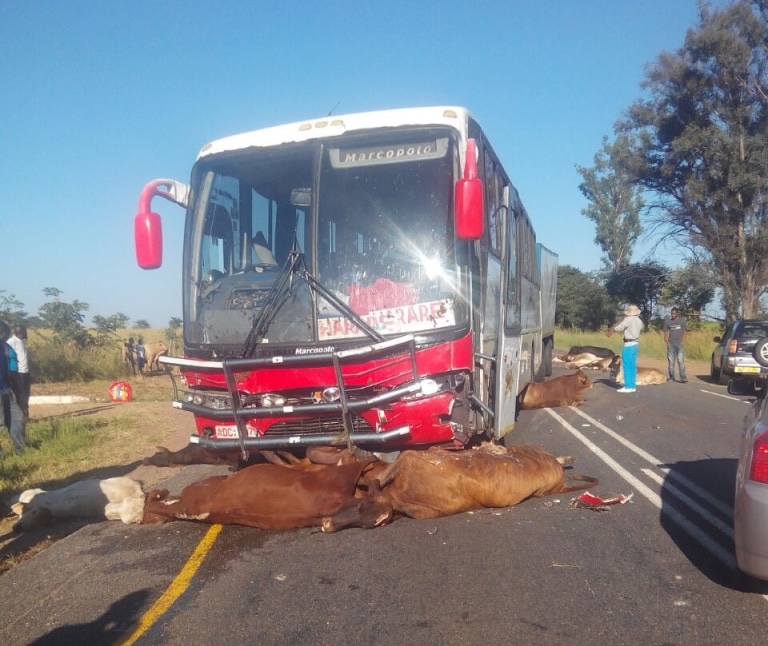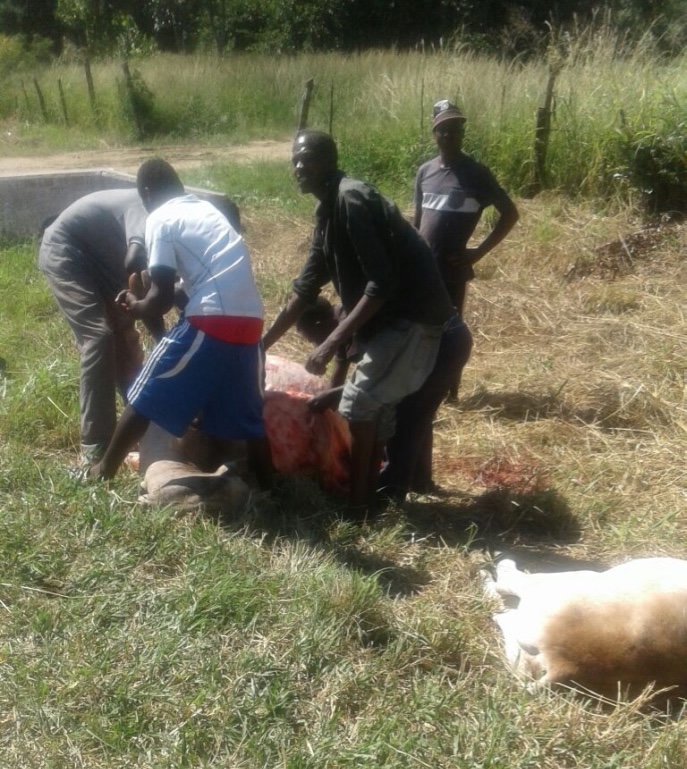 The bus that was traveling from Botswana reportedly hit 22 cattle when a group of herdsmen were crossing the road with 184 cattle near the 87km peg along the Harare-Chegutu.
National police spokesman, Chief Superintendent Paul Nyathi confirmed the incident saying the Highway code was clear that Zimbabwe is a cattle country hence the need to be cautious to avoid loss of lives.
"The herdsmen are said to have been waving flags as indication that they were crossing with cattle before the driver went on to hit 22 of them. Eighteen of the cattle died while three sustained serious injuries.
"There was need to exercise caution as he had been warned that cattle were crossing. The Highway Code is clear and drivers should always remember this.
"Cattle owners should also exercise caution when cruising roads," he said.