By Freeman Razemba
Some members of the Apostolic Faith Mission (AFM) last week convened in Gokwe for what they called the "Final Push" as they continue with their fight to remove their president, Dr Asper Madziyire, and his executive.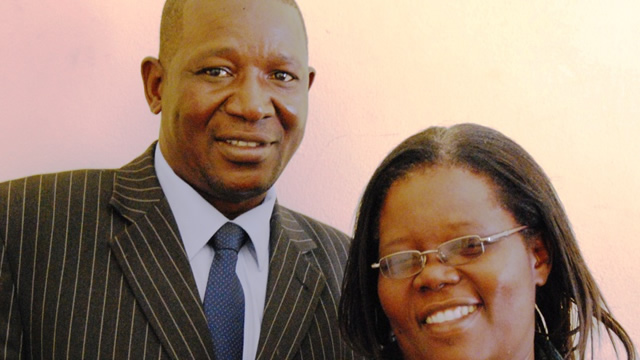 The meeting also intended to strategise on how to take advantage of the impending AFM International Conference between April 18 and 20 at the Harare International Conference Centre in pushing their agenda to oust Dr Madziyire.
In an interview yesterday, AFM secretary-general Reverend Amon Madawo confirmed that they heard about the meeting which took place in Gokwe and was led by some "disgraced pastors".
"We heard about the meeting and the strategy of these pastors is that they wanted to mobilise some church elders to pursue their own agenda.
"They also wanted to create lies that Dr Madziyire and his executive want to start another church and break away from AFM soon after our international conference," he said.
He said some of the pastors also claimed that the executive was not following the church's constitution and had been complaining why the church's headquarters had been moved from the Bible School to the city centre.
"The AFM Constitution Chapter 16 is clear on how to deal with issues and misconduct of members. If they (pastors) have anything against their leaders or members they should follow that procedure but they are refusing to follow it," Rev Madawo said.
He said they would soon sit down as an Apostolic Council and find ways of dealing and resolving the issues.
In December last year, factionalism and infighting rocked the Apostolic Faith Mission in Zimbabwe church to an extent that some pastors sued their president and other top officials over failure to carry out an audit for the past 12 years.
Pastors Kefias Mujokeri and Paymore Murefu approached the High Court seeking an order compelling the executive led by Pastor Asper Madziyire to engage external auditors to scrutinise the church's books of accounts amid suspicion that there could be embezzlement and abuse of the church's funds and assets.
Church president Pastor Madziyire and Rev Madawo were cited as respondents in their personal capacities while the church's national administrator, Pastor Munyaradzi Shumba, was sued in his official capacity.
In a court application filed by the two pastors' lawyers, Zinyengere and Rupapa Legal Practitioners, the audit should be done within 21 days of the issuance of the court order.
The pastors named Deloitte & Touche, KPMG Chartered Accountants Zimbabwe and PWC PricewaterhouseCoopers as their choice of auditors qualified to carry out the audit. Upon completion of the audit, the two pastors wanted the audit report to be accessible to all church members.
In an affidavit, Pastor Mujokeri said Pastor Shumba, as the head of finance, and other leaders had not conducted any audit since 2003 in violation of the church's constitution.
Last month, the Apostolic Faith Mission (AFM) Southlea Park Assembly was embroiled in a leadership dispute which has led the committee members to haul their congregants before the Harare Civil Court.
AFM, represented by its committee member Marshal Muyambo, hauled its 20 congregants on allegations of vandalising church property and shouting obscenities in the church in protest at the church leadership.
The church was seeking a peace order against the congregants.