By Andrew Kunambura
For months, Godfrey Tsenengamu, Godwin Gomwe, Vengai Musengi, Kumbulani Mpofu, Edmore Samambwa, Tamuka Nyoni and Washington Nkomo traversed the length and breadth of Zimbabwe, de-campaigning ZANU-PF cadres that would have fallen out of favour with the powers-that-be.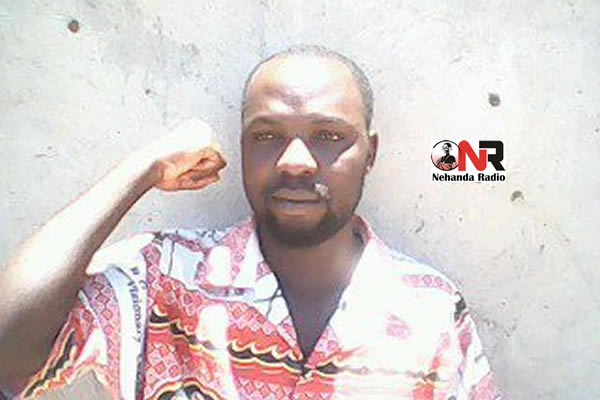 Known as "the famous seven" or simply the "group of seven", these youths were at some point in the history of ZANU-PF capable of making or breaking political careers — just to please their handlers.
With such referral power, they became a law unto themselves until their cathartic fall a fortnight ago. In their trail, are broken hearts, some of which may never mend. A few of their victims are no longer with us. Amos Midzi died a miserable and lonely man after he was hounded out of the provincial chairmanship of Harare province.
Despite being by far senior to Gomwe, who led the onslaught, Midzi — a career diplomat — couldn't withstand the heat, when it was turned on him. Suspicion has it that Midzi took his own life, feeling betrayed by his comrades, who couldn't defend him when he desperately needed their support.
Former Mudzi West Member of Parliament, Acquillina Katsande, was also called home while still struggling to come to terms with her removal from the Mashonaland East ZANU-PF Women's League chair in 2014 despite dedicating all her life to the party.
If Midzi and Katsande had lived to this day, they would probably not have shed a tear now that the tables have been turned against "the famous seven", who played the role of agent provocateurs in their demise. A fortnight ago, came the downfall of the "group of seven".
The ZANU-PF Politburo, the ultimate voice in the ruling party in between congresses, sent them packing for alleged disobedience and disrespect to the First Family. The genesis of their woes, according to analysts, was their failure to read the writing on the wall, and adjust accordingly.
When the storm started building around former vice president Joice Mujuru, they were quick to read the direction of the wind, adapt, and, in fact, "owned" the "revolution" against President Robert Mugabe's then deputy.
Following the ouster of Mujuru and her backers on allegations of plotting against President Mugabe, "the group of seven" became embroiled in factional politics, it is alleged.
They are accused of propping up a shadowy faction called Team Lacoste that has been rallying behind Vice President Emmerson Mnangagwa to succeed the incumbent in the event that he retires from active politics.
This was despite it having been made abundantly clear that "there was no vacancy at the top". In one of his recent interviews, President Mugabe also highlighted that he had no intention of stepping down or retiring anytime soon. But the "famous seven" couldn't listen: As far as they were concerned, "the end justified the means".
And as they went about campaigning for their preferred candidate (Mnangagwa), they stepped on the toes of a tactically superior group called Generation 40 (G40), which became the iceberg that sank the Titanic. A fortnight ago, the group's fate was sealed.
Political scientist, Eldred Masunungure, said their demise proved yet again that politics is indeed a dirty game.
"Their outright expulsion speaks to politics as the dirty game that it has always been thought to be. These young men were used so effectively, but once they had exhausted their usefulness, they were suddenly a liability and no longer an asset, so they had to go," he said.
Memories of the "famous seven" lining up at rallies and chanting slogans that floored their victims are still vivid in the minds of many. Because they had become too big-headed, some of them were now surrounding themselves with heavily-built bodyguards to shield themselves from any danger – real or perceived.
In the case of Gomwe, it was quite an interesting sight to see his small frame sandwiched by menacing, muscular bodyguards. With Gomwe, calling the shots in Harare, the other six were running the show in their respective provinces as well.
Vengai Musengi — well-built and possessing the strength of no less than three ordinary men — most likely did not need any bodyguard for he looked ever ready to deal with any potential physical threat. While ruling from Mashonaland West, Musengi's casualties included none other than fitness trainer-cum politician, Temba Mliswa, who was stampeded out of the provincial executive by the youths he groomed and commanded.
Samambwa did battle from the Midlands province, home to cornered Mnangagwa, the man who extensively benefitted from the crusades that claimed the scalp of Mujuru.
Cleaving with Samambwa were other youths like one Tonderai Chidawa who leads the ZANU-PF affiliated Zimbabwe Council for Students Union; Absolom Madusire; Memory Masengu and controversial businessman and legislator, Justice Mayor Wadyajena.
Nyoni commanded Matabeleland North, combining with Washington Nkomo (Matabeleland South) and Khumbulani Mpofu (Bulawayo) to form the deadly triumvirate that battled from the southern region. Tsenengamu ruled the roost in Mashonaland Central, which became the hotbed of thuggish politics.
Midzi and Katsande were not their only victims.
Their biggest victim among the living was none other than Mujuru, whose dramatic fall cost the political careers of about 200 of her perceived backers, including Mliswa. Gifted with sharp tongues, "the famous seven", spread messages of hate and scorn — often laced with unbridled and classless spite.
And, for expediency, they offered themselves as willing pawns in the obtaining nasty political game. Cars, money, food and beer were all availed to them so that they could carry the hatchet job to perfection. And they did not disappoint. They left a trail of destruction along the way.
Their political massacre started in Mashonaland West, where Mliswa was the first to fall, sweeping right across the country.
How times have changed.
Analysts this week said the group pressed the wrong button by pandering to the whims of a faction that had fallen out with the powers-that-be. For their poor miscalculation, the world has come crushing down on them.
They could be probably wishing they had stayed as far away as possible from the game of politics, as they are now being treated like the proverbial lepers. Now that they have been expelled from ZANU-PF, they may soon realise how cold it is outside the ruling party, to quote from Jonathan Moyo, the party's secretary for science and technology.
Having lost the false comfort they enjoyed for slightly over a year, they are beginning to feel discarded, and abandoned by the very system they promoted. As things stand, some of them are staring at prison. Three of them have since been arrested on allegation of inciting violence.
But what are their chances of staging a remarkable comeback?
Masunungure does not see that happening; not under the present party leadership.
He said: "It might be brighter somewhere, but not in ZANU-PF," opined Masunungure.
"Unless there is sudden radical leadership in ZANU-PF, there is no way these youths could bounce back given the toxic relationship that has developed between them and the current leadership. Their chances of returning to ZANU-PF are near zero. They are out for good unless there is a new dispensation, which will usher in new leaders. Though distant, such a prospect cannot be ruled out. But in the foreseeable future, they will remain in the political cold," he added.
It would, however, appear that the group is still to come to terms with reality.
Since their expulsion, there hasn't been any let up to the vitriol. Bitter and out in the cold, they have regrouped under the banner "Save ZANU-PF Campaign".
And as fate would have it, days after forming the pressure group, three of them were arrested on allegations of inciting violence and attacking President Mugabe and other party officials. Thus, their crusade to save the party they claim has been hijacked by "unholy elements" seems to have ended before it even started.
Looking back at their own contribution to this intriguing chapter in the history of Zimbabwe, they feel cheated, prostituted and abused — according to Tsenengamu.
Recently, Tsenengamu gave an illustration to explain what has befallen the group.
He said in African villages, when hens peck at their own freshly laid eggs, their irate owners often iron off the hens' pointed beaks using hot charcoal so that they would not be able to crack their own eggs.
Tsenengamu has since become the leader of this new grouping which, last week, issued a 12-page apologetic statement in which they are begging Mujuru, in particular, for forgiveness, and Zimbabweans in general for introducing a new kind of politics which they say has gone awry.
"We want to take this opportunity to apologise to the nation, the party and its membership for having unknowingly been part to inviting a menace into the party and revolution," said the "famous seven" in their statement.
It is quite ironic that they now loathe the system they once fervently defended and regret being a part to a historical epoch that has completely changed the face of Zimbabwean politics.
Political analyst, Otto Saki, said the group was unlikely to succeed in their efforts "to save ZANU-PF". He said over the years there have been attempts to reform the ruling party both from within and externally, but these have all failed.
Said Saki: "ZANU-PF has refused to reform; some have tried to reform it eternally and failed: Equally, their efforts to reform it from without are likely to fail. There is no hope in their campaign."
He also had some advice for youths who are being used by seasoned politicians to settle their personal scores.
"This must serve as a wake-up call to all youths that they should be careful in politics as to whose agenda they would be parroting.
"It's very unfortunate that the seven now find themselves in this situation and every young person must be careful to avoid such pitfalls," said Saki. Financial Gazette