HARARE – Tongaat Hulett Zimbabwe (Tongaat) says it has enough sugar to meet the country's needs despite a three-week industrial action by its workers.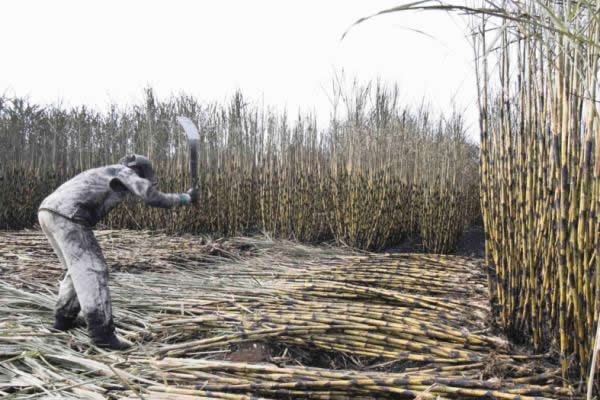 This comes as the country has been gripped by market rumours of impending sugar shortages, which witnessed many consumers buying the product in bulk in the past few days to avoid scarcity during the festive season.
However, Tongaat's corporate affairs manager Adelaide Chikunguru yesterday said the industrial action did not significantly affect the company's sugar milling operations.
"Sugar and ethanol supplies to the market have resumed on an accelerated basis and there are sufficient stocks to meet demand during and after the festive period," she said.
The sugar manufacturer has been in intensified efforts to negotiate with its workers who went on industrial action over wage disputes through the ministry of Public Service, Labour and Social Welfare.
The negotiation efforts seem to have paid dividend as the collective job action was terminated on December 18 with all employees returning to their various stations.
"In line with the agreed terms to terminate the strike, negotiations with the Zimbabwe Sugar Milling Workers Union (Zismiwu) will resume as soon as possible and are expected to be concluded amicably," she said.
This comes as the miller's employee union had said its members were not going back to work until a "reasonable" wage settlement was reached with management.
The sugar producer's workers went on a collective job action on November 27 demanding an average wage increment of $120, after talks between management and the worker's union broke down.
The close to 16 000 Tongaat employees, represented by Zismiwu president Freedom Mudungwe want the lowest paid worker to get at least $300, but Tongaat had initially offered $10.
The workers also allege that Tongaat employees at the group's units in Zambia and South Africa are paid more than double what their Zimbabwean counterparts are getting.
After failure to reach an agreement on wage negotiations and a deadlock with the Zimbabwe Sugar Milling Worker's Union (Zismiwu), the process went for a conciliation process at the ministry of Public Service. But the conciliation did not resolve the issue culminating in the issuance of a certificate of no settlement.
"Following the certificate, the issue should have gone through arbitration and if not, resolved through the Labour Court. However, the union abandoned this process and elected to give the employer a 14-day notice on strike on November 10, 2015," Chikunguru said in a statement issued earlier this month.
She also said while the sugar producer had applied for a Show Cause Order and Disposal Order, the ministry of Public Service was yet to issue the application. Daily News