Ziscosteel workers vow to stay put despite retrenchment threats
By Gibbs Dube
Ziscosteel workers say they are still waiting for management to inform them about proposed retrenchments announced by the government last week.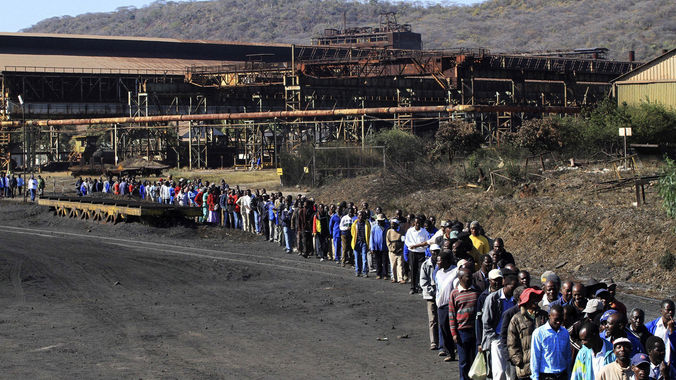 Workers council chairperson Benedict Moyo says they are still waiting to hear from management and government about their fate, almost a week after Finance Minister Patrick Chinamasa announced that the 1,400 workers will be retrenched starting last Tuesday.
Moyo said it is not yet certain how the management will handle the issue.
"At the moment we have not been told anything official and as such it is difficult to say exactly what is happening. Everything is normal to us and until we are called by our management to be given a new position which the minister announced we are going to stay put … Right now as I am speaking to you we are at work and nobody has said anything."
He further noted that some workers were sent on forced leave in October with indications that they will be back at work in January.
"Those are measures that are taken to avoid retrenchments. So our management in their wisdom, which we fully understand and agreed with, came with an idea of saying Dube (not specific name of worker) how about if we say people go on unpaid leave instead of accruing a backlog in salaries yet there is no production.
"It's one of the measures that were taken to avoid retrenchments."
Finance Minister Patrick Chinamasa told parliament last Thursday that the Ziscosteel workers are now a burden to the company as they are expected to get salaries yet there is no production at the ironworks in Redcliff.
This has been disputed by the workers who are owed almost a combined $100 million in salary arrears backdating to 2010.
A $750 million deal signed by the government and Indian firm, Essar Africa Holdings, designed to revive Ziscosteel appears to have fallen through with government no shedding light on the issue.
Reports say Essar Africa Holdings could not proceed with the deal as the government owes a Chinese firm millions of dollars. The firm now wants to take over Ziscosteel.
Industry Minister Mike Binha could not be reachable for a comment as he was said to be busy. VOA Studio 7