Makosi breaks down at "Bring Back Our Girls" meeting in Nigeria
By Staff Reporter
Prominent Zimbabwean television personality and former UK Big Brother contestant Makosi Musambasi broke down in tears after hearing the testimonies of parents who had their girls abducted by Boko Haram militants in Nigeria.
On the night of 14–15 April 2014, almost 276 female students were kidnapped from the Government Secondary School in the town of Chibok in Borno State, Nigeria. Responsibility for the kidnappings was claimed by Boko Haram, an Islamic Jihadist and terrorist organization based in northeast Nigeria.
Makosi who now has her own television show "Makosi Today" attended a meeting in the Nigerian capital Abuja. Parents took turns to share their testimonies almost 480 days since their girls were abducted from Chibok.
"Almost 219 girls are still being held hostage by monsters. Parents gave up all they had for their children to go to school, one girl was sent back home because she had not paid 300 naira (less than a hundred dollars) school fees, her father gathered it for his girl to go back to school, the very next day the Gilroy was kidnapped among the 219 by Boko Haram.
"Now parents in that community are afraid to send their children to school because they don't want to experience losing a child to terrorists. My question is how as a people are we moving on without knowing where these girls are!" Makosi told Nehanda Radio.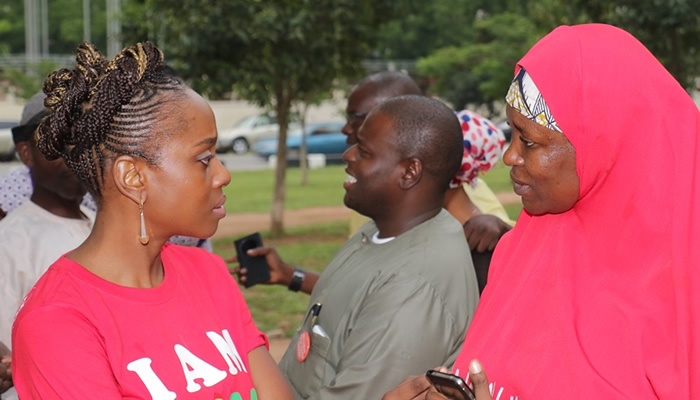 "To me going to that meeting changed how I understood this whole tragedy. If those girls are missing we are all still missing, it's a direct attack on humanity not just people in Chibok. You have to come and hear the stories from those who have stood by the fountain for these girls for 465 days.
"We pray those girls come back to us and if they don't please get involved on the 27 August 2015, it would have been 500 since they were abducted. 500 days in the hands of monsters," Makosi who is currently living in Nigeria said.
This week the #BringBackOurGirls group called on the United States to assist the Nigerian government in information gathering, educational development and forensic investigations in tackling the Boko Haram insurgency and also the rescuing of the Chibok girls.