Gumbura faces further rape charge
By Tarisai Machakaire
HARARE – Incarcerated Independent End Time Message leader Robert Martin Gumbura's on Tuesday yesterday slammed the state for conspiring to reopen his trial on a further rape charge.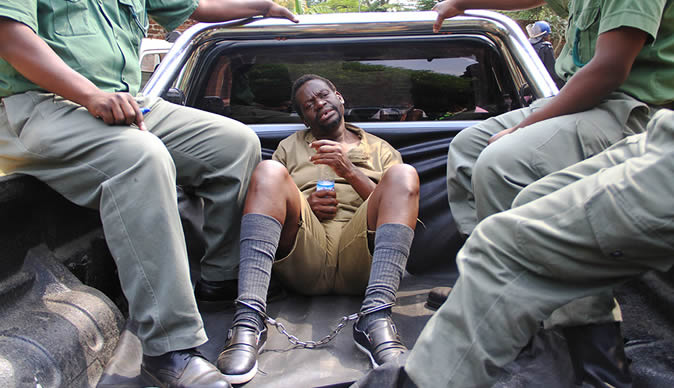 Gumbura is serving a 40-year jail term. He is represented in the latest case by Tapson Dzvetero, whose application for the matter to be postponed to August 3 was granted by regional magistrate Fadzai Mthombeni.
"This matter must not come back to this court because it has already made a decision to stay proceedings until the High Court hears the accused person's pending application," he said.
"It therefore means that this court has no jurisdiction to entertain, review or alter this matter unless there are changed circumstances or unless it garners powers from any other statutory provisions. It is common cause that the High court proceedings are still pending."
Dzvetero said it was not possible to conduct a free trial under the circumstances.
"My client fears that his trial is going a one way direction towards conviction. He is no longer secure of a fair trial because the matter was reopened under magistrate Hosea Mujaya's instructions — the same magistrate who sent him to jail on the other matters."
Prosecutor Kudzai Chigwedere sought to continue with the trial and have the cleric put to his defence.
"There is no cogent reason before this court that could stop us from continuing with the trial. We are informed that the accused person abandoned the said appeal before the High Court," she said.
Magistrate Mthombeni postponed the matter to allow all parties to clarify issues that were raised in court.
Last year, Mthombeni dismissed Gumbura's application for discharge at the close of the State's case on the basis that the cleric had a case to answer.
Chigwedere alleged that Gumbura started staying with the complainant at his house in 2009 after forging an agreement with her parents to cater for her school fees.
The court heard that in 2009, the woman was summoned by Gumbura's secretary, Tendai Ganyani to Gumbura's office.
Ganyani allegedly locked the woman inside the office before she was allegedly raped by Gumbura.
After the incident, the court heard that Gumbura phoned Ganyani to return to the office and unlock the door.
The woman did not report the matter to anyone, fearing she would be cursed. Daily News